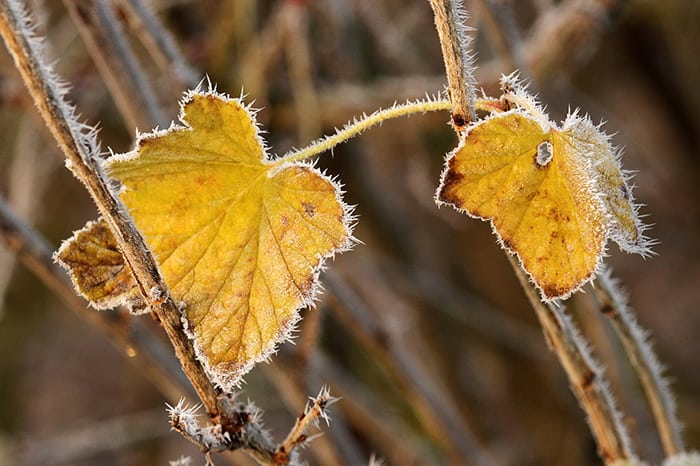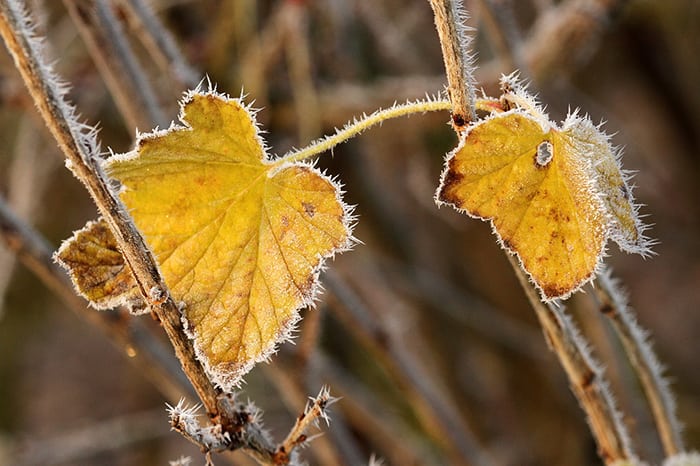 This is that hard part of autumn for me, when all the baseball is done and the rain has knocked the leaves off the trees, still with their warm-colored hues, but helpless on the ground, maybe to be raked or swept up or maybe to wait for the snow blanket where they will sleep until it is time for baseball again. It is important to keep spirits up. Shorter days. Dropping mercury. There is the risk of seeing less and less of each other. That can be fixed, though. It can be fixed right here in Saint Paul. We can start fixing it this week. There are a couple of things you can do. One is to give yourself a few days on the town. The second is to Give to the Max.
The Almanacians
We have been coming to you via "This Week In Saint Paul" for two years. We are grateful that you have joined this conversation somewhere along the line. This Give to the Max day, we need you to join in another way. We need you, now, to make a contribution to help us do this for another two years. Thursday, November 12, is Give to the Max Day. You can make a difference right now. Please give.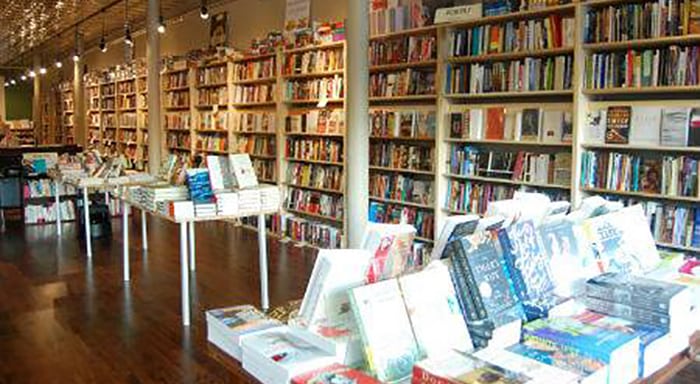 This week is the tenth reading for Saint Paul Almanac: A Ten-Year Retrospective. On Friday, November 13, Common Good Books will host this reading at 7 p.m. Telling their Saint Paul stories will be: Maya Beecham, a second-generation native Saint Paulite who was born in the historic Rondo neighborhood and works for the education team at the Bush Foundation; James McKenzie, who got his first Saint Paul library card five years ago when he retired here from Grand Forks and works on the great American autobiography at local coffee shops; Barbara Langer Thukral, who seeks the elusive idea of sanity through her writing, running, and yoga, as well as through coffee breaks with her girlfriends and wine with her sisters; filmmaker, photographer, and poet Media Mike Hazard, who is artist-in-residence at the Center for International Education and is a noted video biographer of American icons; Scott Bade, a loving father, husband, and brother who is working toward becoming a full-time author; Yusef Mgeni, who has spent more than four decades as a leader in creating social and economic justice on the local and national stage; longtime Como Park resident and Almanac community editor Deb Runyon, who has been a closet poet since the third grade and lives with three high-maintenance men, which she calls her diet plan and greatest accomplishment; and Merriam Park resident Judy Hawkinson, who is a walker, a coffee drinker, a photographer, an observer, an extrovert, a storyteller, a friend, a mom, a traveler, a wife, a reader, and a writer.
In addition to the Saint Paul stories, Runyon and Hawkinson will be sharing a collaborative piece based on the pratice of renshi poetry, where one person has provided verse based on lines created by another. It is a special kind of connection that the two have been doing since May. The piece they share will not be eight months long. Join us at Common Good Books, 38 South Snelling Avenue, between Summit and Grand Avenues. The reading starts at 7 p.m.
Use Your Words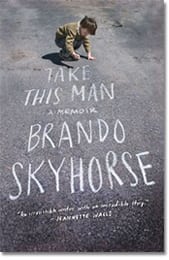 Brando Skyhorse's search for his origin and identity is as complex as the underexplored identities that make up the American landscape. In his new memoir, Take This Man, a boy whose family has its own broad and far-flung origins leaves Mexico and lands in a community that is even more diverse. On Tuesday, November 10, Club Book brings Skyhorse to the Highland Park Library to share his book that winds through his boyhood home in the Mexican American neighborhood of Echo Park, California, as well as through his Native American and other identities and the path to finding his father. The Highland Park Library is at 1974 Ford Parkway. The event begins at 7 p.m.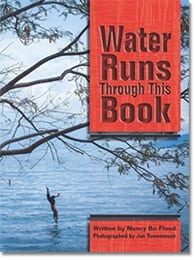 On Wednesday, November 11, there are two opportunities to catch a tune along with spoken words. First, you can check out Common Good Books, where Nancy Bo Flood discusses Water Runs Through This Book with musical accompaniment by Dean McGraw. Flood will read selections from her book, on which she collaborated with photographer Jan Sonnenmair. Through photographs, verse, and narration, Water Runs Through This Book celebrates the most essential ingredient to life: water. Magraw is one of the area's most prolific and dynamic guitarists, as well as a composer, arranger, and producer. The duo will combine talents to create a delightful atmosphere. The event begins at 7 p.m. Common Good Books is at 38 South Snelling Avenue.
Flood writes about water. So much of Bart Sutter's poetry is about the other dimensions of landscape. In writing his new book of haiku, Chester Creek Ravine, Sutter says, "I walked at least a thousand miles, but I did it by covering the same 2-1/2 mile loop through Chester Creek Ravine repeatedly, catching it right down the block." His haiku are small and dense and open to a bigger world of realities, much like the small rill of Chester Creek empties into the big freshwater sea of Superior. On Wednesday, November 11, Sutter will be joined by his brother, Ross, a musician who, in spite of his 100 percent Scandinavian roots, carries music across the landscapes of Scandinavia, Scotland, Ireland, and popular Americana. The two will be at SubText Books, 6 West Fifth Street, in Downtown at 7 p.m.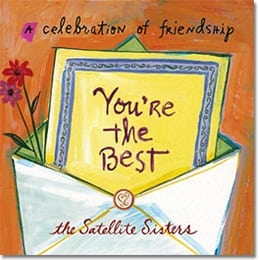 Much of the world got to know the Satellite Sisters from their public radio show. Now, the five sisters come to us via a blog, a podcast, books, personal appearances, and social media, as well as their twenty-something nieces. On Saturday, November 14, SubText Books brings the sisters to the Saint Paul Athletic Club with their new book, You're the Best. The sisters—Julie, Liz, Sheila, Monica, and Lian Dolan—bring their award-winning wit and wisdom to this work that is called a "thank you note to female friends." The event is at 4 p.m. The Athletic Club is at 340 Cedar Street in Downtown near the light rail stop.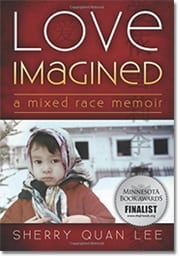 The Loft Literary Center is one of those writers' resources that is both a function of its existence in a highly literary community as well as a creator of a strong literary scene. The Loft Mentor Series offers emerging Minnesota writers the opportunity to work intensively with six nationally acclaimed writers of prose and poetry.
On Sunday, November 15, mentor Sherry Quan Lee will bring four of the 2015-2016 poetry participants to read their work at SubText Books. Quan Lee's book Love Imagined: A Mixed Race Memoir was a 2015 Minnesota Book Award finalist. Joining her will be Jeanne Lutz, who grew up on a dairy farm in southern Minnesota and attended the University of Ireland, Galway. "As a poet," Lutz says, "I think it's important to keep asking Gauguin's famous set of questions, 'Where do we come from? Who are we? And where are we going?'" Michael Kleber-Diggs explores how whimsical, political, cultural, spiritual, and transformative events happen as part of everyday life and is a 2015 Writing Fellow with the Givens Foundation for African American Literature. Sagirah Shahid is a poet whose work seeks to make sense of the complexities surrounding the human experience. She has performed her poetry and spoken word at a number of events and has work published or forthcoming in The Journal of Compressed Creative Arts, Mizna, Bluestem, For Harriet, Black Fox, Knockout Literary Magazine, Switchback, and Qu Literary Journal. Anais is a Minneapolis-based interdisciplinary artist and community organizer who sees music and storytelling as key to building power within communities of color. She is the founder of Border Voices, which uses storytelling and performance to create spaces for dialogue where local poets can share their immigrant truths. Come hear these great emerging artists. SubText is at 6 West Fifth Street in Downtown. The reading starts at 2 p.m.
Music

It is another full week in the Saint Paul arts calendar with a lot of words and tunes. On Thursday, November 12, have a light lunch with Schubert for the next course of the Schubert Club's Courtroom Concerts. Violinists Mary Catherine Cox and Christiano Rodrigues join Seido Karasaki on viola and Seulki Lee on cello. They will play a short program featuring Schubert's String Quartet No. 15 in G Major, D. 887 (I. Allegro molto moderato; II. Andante un poco moto; III. Scherzo. Allegro vivace—Trio. Allegretto; IV. Allegro assai). These free mini concerts happen weekly in Courtroom 317 on the third floor of Landmark Center. You can bring a lunch if you need to and dash back to work in between pieces. It is a great way to sample great pieces and excellent musicians. The concert starts at noon. Landmark Center is at 75 West Fifth Street in Downtown, kitty-corner from the Ordway.

Also on Thursday, November 12, check out some mind-expanding jazz at Khyber Pass Thursdays with Bad Luck + Davu Seru. The band Bad Luck is a 10-year collaboration between Seattle-based musicians Chris Icasiano on drums and Neil Welch on saxophone and electronics. Their melodies, improvisations, and compositions create a sound much larger than the sum of its parts. Local jazz percussionist/improviser (and literary scholar) Davu Seru is known internationally as a free jazz drummer but performs regularly in jazz, rock, and avant-garde improvised music. This is an exciting combination that promises great sounds worthy of the eclectic programming of the Thursday night series. The music starts at 9 p.m. Khyber Pass is at 1571 Grand Avenue. Small plate and drinks will be for sale at this great Afghani eatery.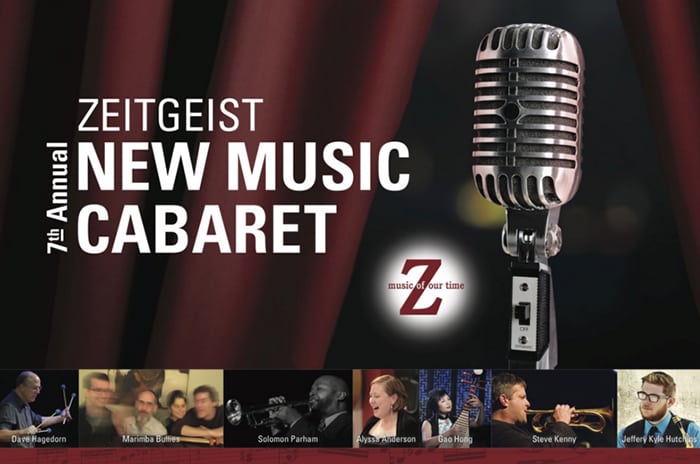 It is time again for one of the hubs of new music in our region. Studio Z will host the 7th Annual Zeitgeist New Music Cabaret, three days of cutting-edge performances from the fringe of the Twin Cities music scene. This is a gumbo made up of parts we can only imagine, stewing up jazz, world music, improvisation, and more. The celebration of sound starts Thursday evening, November 12, at 6:30 p.m. with a lineup that includes the Young Performer Showcase, Marimba Bullies, host project Zeitgeist, and Steve Kenny's Wise Quartet. The Friday, November 13, session has a 7:30 p.m. start and features Alyssa Anderson and Jeffery Kyle Hutchins, Zeitgeist, and the Dave Hagedorn Quartet. Round out the festival on Saturday, November 14, at 7:30 p.m. with Solomon Parham, Zeitgeist, and Gao Hong on the Highway. You can start curing some of your curiosity by checking out more details about the performers here. The experience will lack for nothing. Find Studio Z in Lowertown at 275 East Fourth Street, Suite 200.
On Friday, November 13, Walker West Music Academy continues its Eight O'Clock Jump Jazz Series with Eric Kamau Grávátt & Source Code. Grávátt is a musician, educator, and world-renowned percussionist whose career includes work with McCoy Tyner, Joe Henderson, Freddie Hubbard, and Blue Mitchell and work as a part of Weather Report. Grávátt's group, Source Code, is an evolving lineup of musicians who have the chops to tackle the works of such heavyweights as John Coltrane and Jackie McLean. Friday's lineup will include Chris Thomson, Ron Evaniuk, Dean McGraw (again), and Solomon Parham. Walker West is at 760 Selby Avenue. The show starts at 8 p.m.
Head to Sundin Music Hall at Hamline University on Saturday, November 14, when the Minnesota Guitar Society presents Eduardo Fernandez. Born in Uruguay, Fernandez began his studies of guitar at age seven. He has played around the world and won the first prize of the 1975 Andrés Segovia Competition in Mallorca, Spain. After his 1977 U.S. appearance, New York Times critic Donald Hanahan called Fernandez a "top guitarist… Rarely has this reviewer heard a more impressive début recital on any instrument." Fernandez has come back to the U.S. every year since. Saturday's opportunity to hear him comes at 8 p.m. Sundin Hall is at 1531 Hewitt Avenue.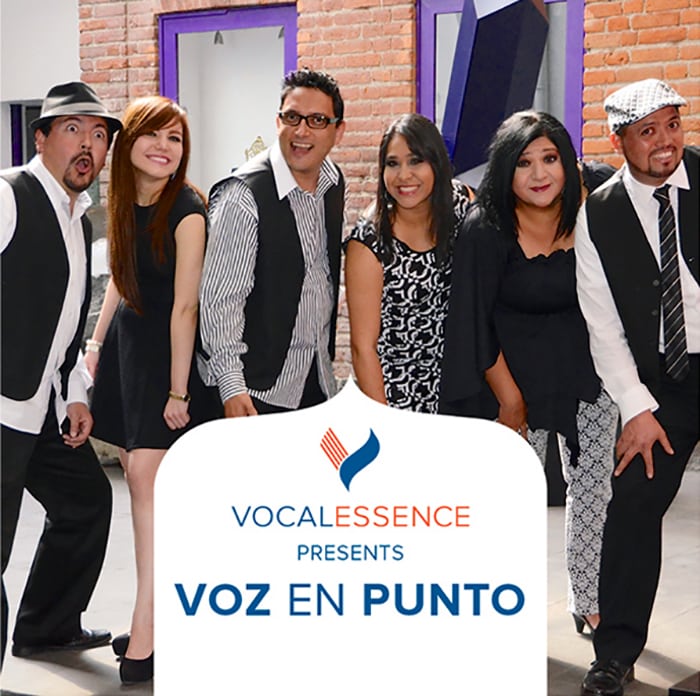 On Sunday, November 15, join a cappella Mexican vocal jazz ensemble Voz en Punto at the Ordway. The ensemble mixes its Mexican origins with a sophisticated and humorous performance that sounds like a blend of the Real Group, Manhattan Transfer, and the King's Singers. The concert is at 4 p.m. Afterward, join a fundraiser where you can sample the flavors of Mexico with drinks and appetizers and a sing-along with Voz en Punto. The purchase of a "Fiesta pass" helps to support VocalEssence ¡Cantaré!, a free arts education program that brings composers from Mexico to work as artists-in-residence with local community organizations and schools. The Ordway Music Hall is at 345 Washington Street in Downtown.
Stages
Also on the Ordway stage, Minnesota Opera brings a production of Mozart's The Magic Flute. The run starts with a special Behind the Curtain event on Wednesday, November 11. Hear from head of music Rob Ainsley and stage director Tobias Ribitzki, get a tour of the back stages, learn about the production and special effects, and maybe learn a few secrets. Performances of this timeless comedy begin Saturday, November 14. The production combines live action with "fantastical animation" that showcases the skills of Komische Oper Berlin and the British theater group 1927. Saturday's production is at 7:30 p.m. and the Sunday, November 15, show is at 2 p.m. To see other showtimes and dates, check here. The Magic Flute runs through November 22. The Ordway is at 345 Washington Street in Downtown.
Around Town
Like last week, this week has several art show openings. The first is Thursday night, November 12, at the Gordon Parks Gallery at Metropolitan State University. Combining fabric arts with the literary, the exhibit is called Kinship Circle: An Exploration in Book Arts. This exhibit features the artwork of Metro State alumna and Saint Paul artist Regula Russelle. Her handmade books can been found in places ranging from the Museum of Modern Art and the British Library to our local street corners. "Perhaps what is most unique about Russelle's practice is the communal aspect," said gallery director and fabric artist Erica Rasmussen: "In her world, the handmade, limited edition book is not reserved for a privileged few." Russelle said, "For decades I have promoted peace, social justice, and environmental protection as a citizen volunteer." See the work and meet the artist in a public reception that includes an artist talk from 5 to 7:30 p.m. The gallery is in Metro State's Library and Learning Center, 645 East Seventh Street, in the Dayton's Bluff neighborhood.
It's not an opening, but it is another great way to view fine objects with our neighbors. On Thursday, November 12, head to the shops of Selby at Snelling and surrounding area for a night of shopping and mingling by candlelight! Shop by Candle Light isn't just another holiday shopping opportunity but a great way to see the neighborhood, see people on the streets, and revel in the treasures. Also, the shopkeepers ask us to bring food for the Merriam Park Food Shelf to any of the participating businesses. Honestly, the wares for sale at these shops are wonderful artifacts and displays. Check it out from 6 to 9 p.m.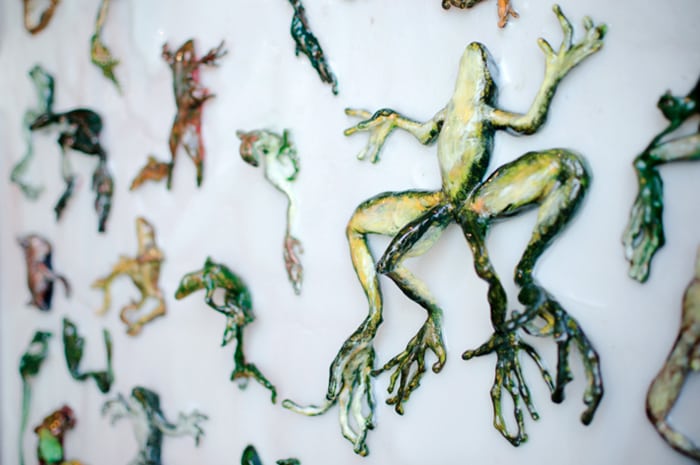 On Saturday, November 14, the Smallest Museum in Saint Paul opens its November exhibit, Frog Specimens by Abigail Allan. Allan plays on ideas of fragility and vulnerability to create work inspired by the world's biological forms via observation. "I choose the moments that we tend to overlook due to scale or prevalence in nature, and celebrate them in an art space where we have the time and the mental space to reflect on what our ecology and being mean to the living individual," says Allan. Through her artistic media, her craft renders objects that are strangely realistic but stunning in their artificiality. The Smallest Museum is in the Workhorse Coffee Bar, 2399 University Avenue. The opening is from 2 to 4 p.m.
Finally, we don't get out to the Schmidt Artist Lofts enough, but on Saturday, November 14, cousins Judy Nielsen and MaryBeth Garrigan combine talents to present mosaic works created in glass and beadwork, as well as visual interpretations of beaded landscapes in acrylic medium. Landmark Gallery Opening: COUSINSC is 4 to 8 p.m. The show runs through November 29. The Lofts are at 900 West Seventh Street.
I know this is a lot, but there is even more under this amazing cover. Find out more in the Almanac arts and culture calendar. Share with a friend. Share with your neighbors. Have a great week!