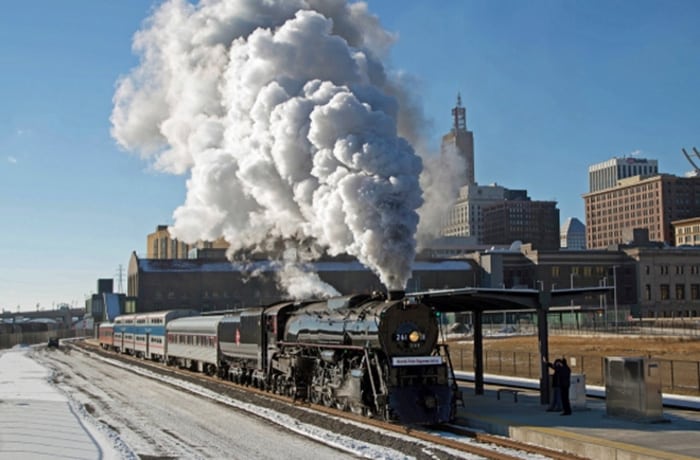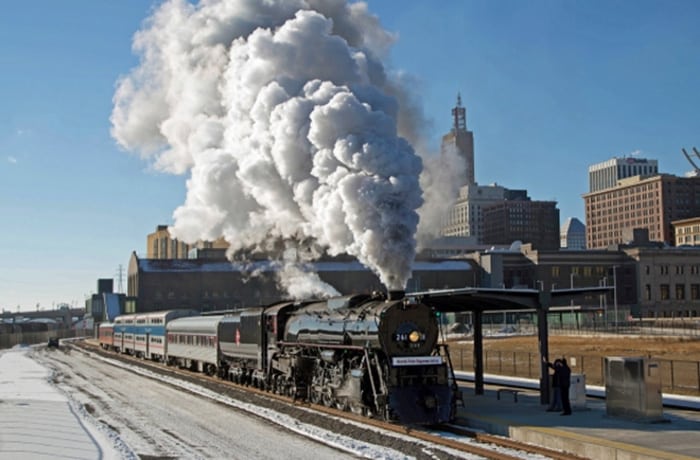 Paris can seem like the center of the world. It is a moveable feast, or just the place where they are talking about why it is relatively warm in the middle of December in Saint Paul, or the place that has received the most attention amid the spectrum of terrorist acts that we are still reluctant to acknowledge after centuries of violence, or that place to which so many artists of the western African diaspora fled during the Jazz Age when physical threats, social violence, and artistic freedom drove them there.
In Saint Paul, our sisters and brothers invest sweat and tears in freedoms, artistic and otherwise. Sometimes we offer a welcome hat, and other times we try our best to offer refuge against the protestations of neighbors who have forgotten how and why their great grandparents came here. We have made it our goal to be a venue for many of those stories. This week, we are living some of that story and maybe you can join us in its telling.
Use Your Words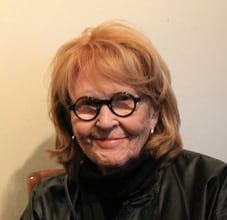 Carol Connolly has a lot of stories, and a lot of them take place in Saint Paul. That is one of the many reasons she is the Saint Paul poet laureate. However, she is not content to have her voice do all the talking. Her Reading by Writers series continues this month at the University Club on Tuesday, December 15.
This month's readers include Lori Sturdevant, an editorial writer at the Star Tribune who first stepped into the newsroom in 1975 and is the author of Her Honor: Rosalie Wahl and the Minnesota Women's Movement; D.E. (Doug) Green, who lives in Northfield, teaches English at Augsburg College, and for the past 35 years has described himself as an "occasional" poet; singer/songwriter and poet Diane Jarvenpa, author of Divining the Landscape, The Tender Wild Things, and Ancient Wonders: The Modern World; former Star Tribune editorial writer James Lenfestey, whose writings include essays, poems, and the book Seeking the Cave: A Pilgrimage to Cold Mountain, which was a finalist for the 2015 Minnesota Book Award for creative nonfiction; Ava Finch, better known as novelist Sarah Stonich, whose new book, Fishing with RayAnne, is a (sorta) debut hit; Twin Cities attorney Tim Nolan, whose poetry collections include The Sound of It and And Then and a new collection, The Field, to be published by New Rivers Press in 2016; the author of several books of poetry Sharon Chmielarz, whose work has been translated in French and Polish and whose newest collaboration is Visibility: Ten Miles, a prairie memoir in photography and poetry; and dean of Twin Cities comedy Dudley Riggs, who as a young man created an Instant Theater Company in New York, eventually moved to Minneapolis and launched Brave New Workshop, and who joined the circus when he was five years old. The historic University Club of Saint Paul is at 420 Summit Avenue. As has been the case for all of this year, funds raised at the event support Saint Paul Almanac. The reading begins at 7:30 p.m.
Around Town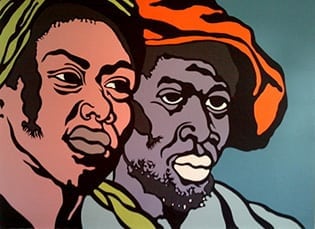 Something for your Monday fare: American history has its iconic images that lend flavor to our experience as well as the memory of our past. The art of a movement can carry its message and be one of the voices of a story. Today, Monday, December 14, Penumbra Theatre is giving us a rare opportunity to meet the icon behind some of the icons when it brings Emory Douglas to town for Visual Revolution: The Art of Emory Douglas. Douglas is an artist and former Minister of Culture for the Black Panther Party. Colette Gaiter, an associate professor of art at the University of Delaware, calls Douglas "the most prolific and persistent graphic agitator in the American Black Power movements" and "the Norman Rockwell of the ghetto, concentrating on the poor and the oppressed." Douglas will be joined in this intimate conversation by Gaiter; Nisa Mackie, director and curator of education and public programs at the Walker Art Center; and Roger Cummings, artistic director with our partners at Juxtaposition Arts in North Minneapolis. This is an amazing opportunity to honestly interrogate a piece of American history, as does Douglas's art. The event starts at 5:30 p.m. at Penumbra, 270 North Kent Street, just northwest of Dale Street and Marshall Avenue. Doors open an hour before the event.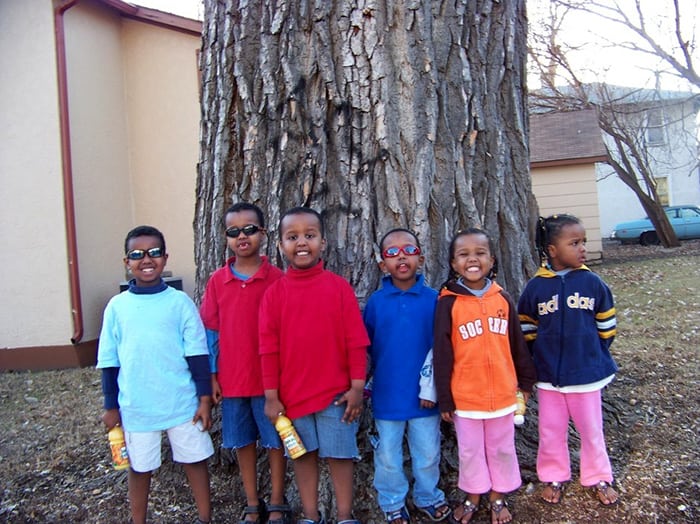 For the past eight years, Mohamed Barre has collected images that tell the story of the Somali diaspora in Minnesota. A quarter century of immigration is the subject of Barre's photography, which will be on display at Landmark Center's North Gallery. The show opens on Thursday, December 17. Judy Brooks, Landmark's director of community programs, says the photos "capture the hopes of a displaced culture for opportunity and a bright future in Minnesota." Barre's work is a lovingly compiled photo archive for future generations of Somali Americans who will be able to see the roots of their transplanted forebears and allow them the chance to compare and contrast across generations and levels of integration into American society. Barre's work has been featured in TPT's "Capture Minnesota." Thursday's event is from 5 to 7 p.m. Landmark is at 75 West Fifth Street in Downtown.

Gazillion Strong lives to amplify marginalized voices in art and society and has been on the forefront of several issues, including facilitating narrative-changing work on the issue of adoption and creating a venue for the transracial adoptee in dialogue, policymaking, and public perception. Gazillion Strong works for social, racial, and gender justice and works with youth on art and media projects that cultivate the youth's capacity to be a part of that evolving narrative.
On Thursday, December 17, Gazillion Strong, along with Line Break Media, will present work done by student artists at Avalon School for Through Our Eyes–Avalon Showcase. In this video storytelling project, ten students will present two films highlighting their craft. This project incorporates Avalon's interdisciplinary approach aimed at inspiring active learning and engaged citizenship. Join the viewing at Avalon School, 700 Glendale Street, just a few steps south and west off the Green Line's Raymond Avenue stop. The screening is at 7 p.m.
What is SantaCon? Our local folks describe it like this: "SantaCon is an annual worldwide Santa Claus convention occurring in cities around the globe." The Lowertown SantaCon is a little like Car Talk. It has three halves, so they say. It is "half spectacle, half pub crawl and half flash mob." Raise a glass to Christmas, Kwanzaa, Hanukkah, or any other holiday and come dressed in a matching character and spirit. The progression of the party goes like this: 6 p.m. Black Dog Coffee and Wine Bar (Broadway & Prince/4th); 7 p.m. Big River Pizza (5th & Wall); 7:45 p.m. Golden's Lowertown (Wall between 4th and 5th); 9 p.m. Kelly's Depot Bar & Grill (Kellogg & Wacouta); 9:45 p.m. SW Craft Bar (4th & Robert); 11 p.m. Bedlam Lowertown (4th between Sibley and Wacouta). The first couple of stops should be family friendly, then the grown-ups can lead the party into the night. This year's festivities will be on Saturday, December 19. Be there and be merry.
Stages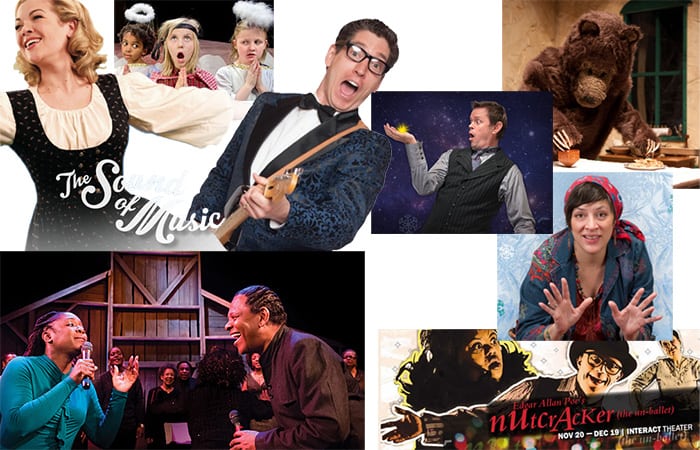 There are still dates this week for Minnesota Jewish Theatre Company's The Chanukah Guest, The Best Christmas Pageant Ever at SteppingStone Theatre, Edgar Allan Poe's Nutcracker (the un-ballet) at Interact Center, Jacob Marley's Christmas Carol and The Snow Queen at Park Square Theatre, History Theatre's Buddy: The Buddy Holly Story, The Abraham Play at Bedlam Theatre, The Sound of Music at the Ordway, Actors Theater of Minnesota's Comedy Roast of Mr. Scrooge at Camp Bar Cabaret, and Penumbra Theatre's Black Nativity: A Tradition of Love and Light. There are a few more things for which to take a seat this week.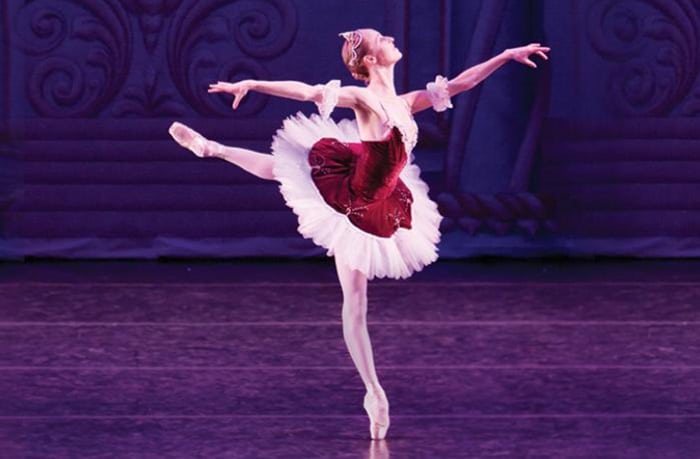 Ballet Minnesota sets the standard for Twin Cities performaces of The Nutcracker. This year's performance of The Classic Nutcracker will be at the O'Shaughnessy Auditorium from Friday, December 18, through Sunday, December 20. The tale is set to the noted choreographic skills of the company's own Andrew Rist. The production incorporates the talents of world-class ballerinas alongside those of accomplished and well-trained students of various ages. This show is a musical delight and visually spectacular. The O'Shaughnessy is on the campus of St. Catherine University, 2004 Randolph Avenue, between Fairview and Cleveland Avenues.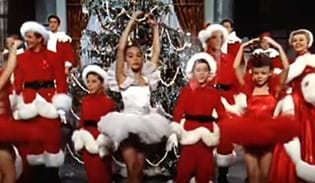 On December 18 and 19, join the convergence of a couple of Saint Paul traditions with Celtic Holiday Hooley at the Celtic Junction. This family event features traditional folk music, Irish step dance, Christmas carols, dancing kids, and Santa Claus. Join the O'Shea Irish Dancers and musicians Aidín Ní Shé, Todd Menton, Cory Froelich, Cormac O'Se, and John Wright for this Celtic party. The event starts at 7:30 p.m. on Friday and Saturday. The Celtic Junction is at 836 North Prior Avenue.
Music
There is a lot of great music to be heard this week. Just look at Almanac's calendar. I don't know where to start.
The first idea that pops into my head is a free event at Saint Anthony Park Library called Rose Ensemble Discussion & Demonstration: "Christmas in Baroque Malta: Italian Majesty at Mdina Cathedral." "Jingle Bells" may be accessible but so is some of the most dynamic music of the holidays and the baroque tradition of music. It's a lot more interesting than Bach. This demonstration precedes the Rose Ensemble's upcoming concert "Christmas in Baroque Malta," the North American premiere of 17th-century Christmas music preserved for hundreds of years in Maltese archives. Take your place in understanding history and the art world on Tuesday, December 15, at 7 p.m. The library is at 2245 Como Avenue.
On Thursday, December 17, Studio Z in Lowertown hosts more new music. Come to the studio for a Lowertown Listening Session with Sarah Porwoll-Lee. This concert will share pieces from the new album History is going to change, featuring new compositions by Minnesota composers. Sarah Porwoll-Lee's style is sparse, clean, and sometimes comical and these compositions fit that style. The doors open at 5:30 p.m. with the concert at 6 and an informal discussion and beverages following the performance. The studio is at 275 East Fourth Street, Suite 200.
Check here for more amazing events at Studio Z this week and always.
On Friday, December 18, young singer/songwriter Ellis returns for Ellis' 12th Annual Holiday Food Drive Concert. Her lyrics are both introspective and fun, and she is described as open-hearted, smart, and fun. She seems to want to share the joy, serious matters, and brightness that come off her guitar and voice. That might be why a nonperishable item for the food shelf (or a small monetary donation) is part of the price of admission. The concert is at 8 p.m. Ginkgo is at 721 North Snelling Avenue.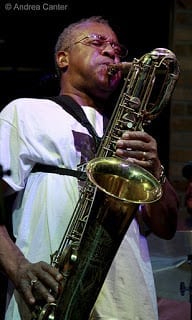 Also on Friday, December 18, cellist/flutist Faye Washington, drummer Kevin Washington, and bassist Dick Studer take the stage with extraordinary musical teacher and saxophonist Donald Washington at the Black Dog. The Donald Washington Group melds pieces of sound from out of the clouds that sprinkle bits and pieces of rain from the jazz greats. Stop down in the evening, order a small bite, and stay for a few sets. The Black Dog is in Lowertown in the Northern Building, 308 East Prince Street.
After all of this, you may not have enough to do. Saint Paul certainly has not had enough, which is why the Almanac arts and culture calendar is so full. Check it out and tell your friends. Our belated winter is sneaking up on us, so run somewhere with many warm hearts and as many friends. Have a great week.