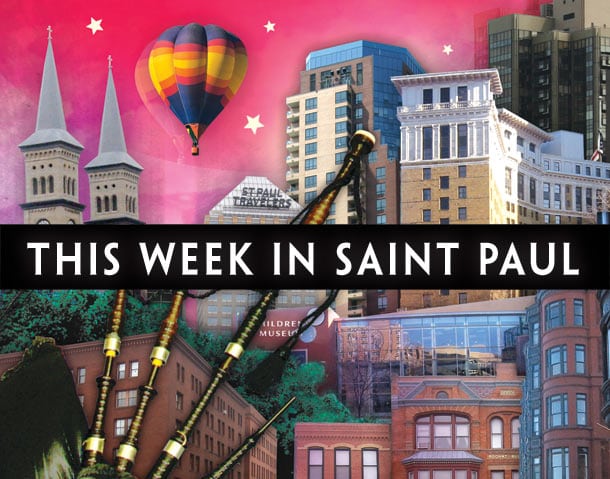 A little over a week ago, I received a message from Kathy at Ginkgo Coffeehouse to let me know that Ellis Paul, who was scheduled to play two events there that Saturday, was snowed in—in Virginia! I resisted the urge to mock our southern neighbors for a lack of a heartiness that we fake so well. Our own storm arrived on Friday with its own spate of local cancellations and kvetching—naturally behind a façade of Minnesota Nice.
We might have missed some cool events over the weekend, with a renewed reminder that winter is not over. Still, we can make up for what we missed with a lot of hot happenings this week.
Almanac Events

It's Lowertown Reading Jam time again. There have been many stellar performances this season, and every single event has been amazing. We have a great emcee—Robert Karimi. We have a great spot—at the Black Dog Coffee and Wine Bar on Prince Street—and we're in a great setting—kitty-corner from the Farmers Market, surrounded by the highest concentration of parking in any geographical area known to humankind.
This month, on Wednesday, Feb. 26, Chay Douangphouxay presents "CAN YOU HAND(LE) IT?"

Chay has been quite busy of late and has been deservedly recognized for contributions to the artist and activist scene. She is a 2013 Legacy Fellowship recipient, through the Council of Asian Pacific Minnesotans and the Minnesota Humanities Center, and the author of two published books. Her first solo chapbook, Remission: Finding Light in the Midst of Social Darkness, was released as part of the 2012 Legacy Fellowship Grant and has been widely utilized as an educational tool on issues of class, gender, and race.
In October of 2013, her second book, Tawan: The Sun Girl, was published as part of the Reading Together Project, a collaborative work between the Minnesota Humanities Center and the Council on Asian Pacific Minnesotans to address the lack of books that speak to the experience of being an Asian Pacific Island (API) youth in the United States. Chay combines art, teaching, and social action in ways also familiar to the collection of artists she has assembled for this Jam.
This Jam includes Donte Collins. Along with his brothers, over the past few years, Donte has proven himself as a force in the spoken word scene, locally and nationally. He spins words that move your heart, your mind, and your feet. His passion and intelligence are disarming, and as you listen you will see why he is a Minnesota spoken word finalist who took first place in the Say Word competition in 2012.
Naomi Ko is a writer and actor who studied at the University of Minnesota, the Munch Museum, and the National Gallery in Oslo, Norway. She lends her skill as an actor to the spoken word genre. She has numerous acting credits, most notably her role in the Sundance Film Festival acclaimed film "Dear White People." Naomi competes in Twin Cities and Chicago Story Slam competitions and writes for The Huffington Post.
Kevin Yang writes about American pop culture, among other topics, and represented Minnesota at the Brave New Voices youth spoken word festival in 2011, at the College Unions Poetry Slam Invitational in 2012. He will be representing his team again in 2014. Kevin is a member of Speakers of the Sun, an APIA Spoken Word collective. As always, this event happens on the last Wednesday of the month, which is Feb. 26, from 7:30 to 8:30 p.m. at the Black Dog at 308 Prince Street in Saint Paul.
Thursday, Feb. 27, Tish Jones leads another episode in community education, art making, and action in heart, mind, and body with this week's Soul Sounds Open Mic, "Voices from the Margins".
Tish is the perfect artist-educator to lead this event "dedicated to more radical poetry." In many ways, this session is a tour of literary art that marks the most rich and identifying tradition of letters and words of America. Participants will tour the poetry of the Harlem Renaissance, the Beat Generation, early protest Hip Hop, and all of the new contemporary and potent forms of protest and testimonial poetry/music. Bring the words and beats that are emerging from your heart and your mind in this celebration of those who have had to force their way to center stage. As Tish reminds us, "This is your microphone."
Literature and Readings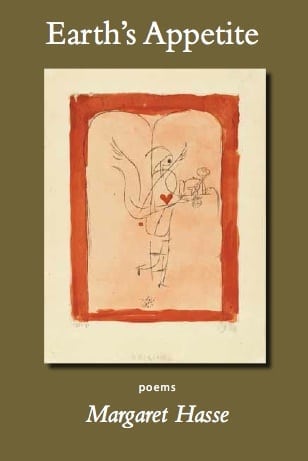 If you did not get enough of the spoken word on Wednesday or Thursday, you still have a chance to join neighbors in the first Open Mic/Poetry Slam at SubText: A Bookstore on Saturday, Mar. 1. They tell us that "participants can perform anything they like"—poetry, spoken word, music, a short skit, stand-up comedy, or maybe that spinning plate trick that we always used to see on Sullivan. Follow the link above to sign up, or just show up to perform or watch. Saturday's event begins at 2 p.m. SubText is at 165 Western Avenue North below Nina's Cafe.
On Sunday, Mar. 2, head back down to the Black Dog Cafe for "Four Poets Poet," an event that features readings by some our town's most established poets. Four poets will read from four new books: Naomi Cohn with Between Nectar & Eternity, Margaret Hasse with Earth's Appetite, Mike Hazard with This World Is Not Altogether Bad and Jonas Specktor reading the late Roy McBride's Secret Traffic. Admission is free. The reading starts at 1 p.m.
Music
On the fourth Monday of each month, the Other Country Ensemble crowds the stage at the Black Dog with a lineup that cannot better be described than "ensemble." They are a mix of instruments, musicians, and influences from all over the world— "other countries"—that "take you on musical explorations, playing country music from various regions around the world, and sometimes from other planets." It's country. It's jazz. It's improv. It's at the Black Dog on Monday, Feb. 24, at 7:30 p.m.
On Thursday, Feb. 27, the latest installment of Loud at the Library. This show will feature the band The Sunny Era. Not sure how best to describe the band, but they seem to be a mixture of indie rock and folk, with a nice touch of klezmer. The doors open at 6:30 p.m. Music Trivia by Jeff Kamin—with prizes—starts at 7:15 p.m. The music starts at 8 p.m. As always, the event is held at the beautiful James J. Hill Reference Library, 80 Fourth Street West, across from Rice Park in downtown. This is a great use of a great space. Check it out.
Friday, Feb. 28, brings The Baroque Room's latest Lunchtime Concert, "At the Loom". This mini-concert includes music from the sixteenth century to the present day and is an attempt to construct a cohesive narrative and voice for the originally voiceless Penelope of The Odyssey. This is a great introduction to the work of The Baroque Room. If you like what you hear, join them Saturday night for the full concert. This performance features John West on the recorder, with Marc Levine, baroque violin; Carrie Henneman Shaw, soprano; Tulio Rondón, viola da gamba; and Tami Morse, harpsichord. Friday's Lunchtime concert begins at noon. Saturday's concert is at 8 p.m. The Baroque room is at 275 East Fourth Street, Suite 280.
On Saturday, Mar. 1, Studio Z offers the latest in their "crow with no mouth" series. This month, Lowertown frequenter Davu Seru will join bassist Andrew Lafkas in a duo piece for percussion and bass. Also, Chicago-based musician Mykel Boyd presents a solo set of electronics and location recordings. This promises to be a strong, intimate jazz experience worth your time. Studio Z is at 275 East Fourth Street, Suite 200. The show starts at 8 p.m. Check the link above for ticket information.
Kids and Family


On Wednesday evening, head down to Rockstar Supply Co. for Bunting Boosters, a creative placemaking project sponsored by the Irrigate Project. According to the principal artists, participants "paint, cut, and stencil flags to make bunting to be hung on the exterior of the empty car dealership lot at 1389 University Ave." You can "stencil letters that spell out words, phrases, or poems, to celebrate the light rail, the neighborhood" to bring life to that empty space. No experience necessary. (Children under age 13 must be accompanied by an adult.) Rock Star Supply is at 2388 University Avenue. The event begins at 6:30 p.m.
Late last year, Rainbow Rowell found herself in the middle of a controversy worthy of the stir caused decades ago by Judy Blume's Are You There God? It's Me, Margaret and, more recently, in Sherman Alexie's The Absolutely True Diary of a Part-Time Indian. This time Rowell found her book in the cross-hairs of the Anoka-Hennepin school district. She was scheduled to give a talk at Anoka High School this fall. Because of complaints that her book deals with topics of abuse, bullying, and sexuality in not-too-graphic ways, it was pulled from the shelves and Rowell was uninvited to the school. Also, an Anoka-Hennepin Libraries community reading program called "Rock the Book" struck her title from its docket.
Saint Paul Libraries to the rescue: at the end of this month, the Saint Paul Public Libraries will host three events around its community read for Rowell's book Eleanor & Park through its Read Brave project. Read Brave is an "annual, citywide program that encourages youth and adults to read and discuss a book that explores contemporary issues facing teens." The events are not until the last two days of the month, but you will want to get your hands on the book now. The word is that the libraries have quadrupled the number of copies, but there is still a twenty-deep waiting list. Get on that list or head over to Addendum Books, in the back of SubText: A Bookstore, under Nina's at Selby and Western Avenues. See the Almanac arts calendar for reminders, but we'll tell you the dates and locations now: Thursday, Feb. 27, at 2 p.m. at Avalon School, 700 Glendale Street; Thursday, Feb. 27, at 7 p.m. at Como Park Conservatory, Rainforest Auditorium, 1225 Estabrook Drive; and Friday, Feb. 28, at 9:30 a.m. at Central Library, 90 West Fourth Street.
Friday, after digging out, I headed to one of our lovely Saint Paul coffeeshops. I spied a woman who was working on the Friday New York Times crossword puzzle. I was impressed, especially since I usually have my NYT puzzle ambitions quashed on Wednesdays. She found something to do. (Sadly, my paper did not arrive on the doorstep Friday morning.) I love crossword puzzles, but I think this week I will find something more fun in Saint Paul. See you at one of these events or at something else on the Almanac arts calendar!