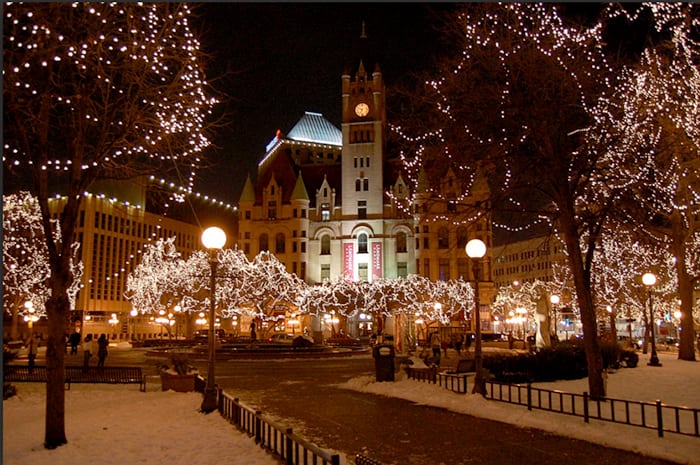 I am already winded thinking about all the things that are happening this week in Saint Paul. I know that as the season progresses, you might need a break, but first let me take a deep breath and start you on your trek around town and the arts and culture that make this Capital City a capital city!
I know a lot of you are supposed to be shopping, but there's so much to do. Who has time to shop? I gave a lot of suggestions in the previous weeks for gifts that feel like Saint Paul. Read to the end of this post for the best holiday idea. Okay, let's start with the literary.
Words and More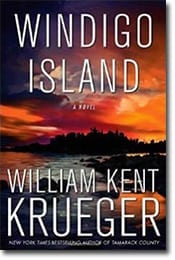 On Tuesday, December 9, SubText: a Bookstore invites best-selling mystery writer William Kent Krueger to read from his new book Windigo Island. On the Bad Bluff reservation, nobody's talking after the body of a teenage Ojibwe girl washes up on the shore. Cork O'Connor is on the case. You can start this twisted yarn at the store which is at 165 Western Avenue, below Nina's Cafe. The reading starts at 7:30 p.m.
On Wednesday, December 10, get your second infusion in as many weeks with a spoken word performance with Guante at the Arlington Hills Community Center and Library. Guante is a two-time National Poetry Slam champion who has graced many Almanac events with his sharp and smart performances that are as relevant as they are electrifying. He is one of the artists with whom we work who are changing the world, more than one mind at a time. Catch the stream of words and consciousness at 6:30 p.m. Arlington Hills Library is at 1200 Payne Avenue on the East Side.
Variety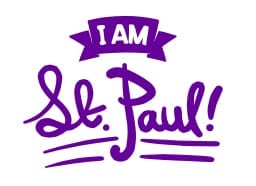 And now for something slightly different. On Friday, December 12, the Amsterdam Bar & Hall will be the spot for a cauldron of variety in many dimensions. They tried this in our twin city, but now, I AM ST.PAUL! is showcasing a cool collection of some of our Saint Paul favorites, rising stars, and everyday Janes for the first year of this gathering. You and the gang will stir it up with local art, music, dance, comedy, and a chance to connect with people who love all those things and the people who do them. It even includes a fashion show with "non-model-models" and a taiko drum line from our own Mu Performing Arts. The doors for this event open at 7 p.m. Action starts at 8 p.m. Amsterdam at 6 West 6th Street, at Wabasha.
Music
Too much music. I can't choose, so this week I'll let you pick from this way-too-big and incomplete menu.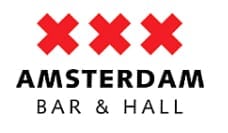 The Amsterdam Bar & Hall is the venue for some of the most happening established and emerging music in town. Hip, cool, and sounds of the times. They host the coolest bands. That includes the show on Tuesday, December 9. It's not rock and roll, nor is it jazz or rockabilly or new alt country. Join the happenings with chamber music with Accordo at Amsterdam. The group is made up of Saint Paul Chamber Orchestra and Minnesota Orchestra principal string players Rebecca Albers, Ruggero Allifranchini, Steven Copes, Erin Keefe, Kyu-Young Kim, Maiya Papach, and Anthony Ross and former Chamber Orchestra principal cellist Ronald Thomas. This is not stuffy music, and these folks are at the Amsterdam to prove it. Doors open at 6:30 p.m. with the performance beginning at 7:30. The Amsterdam is at 6 West 6th Street (at Wabasha) in Downtown.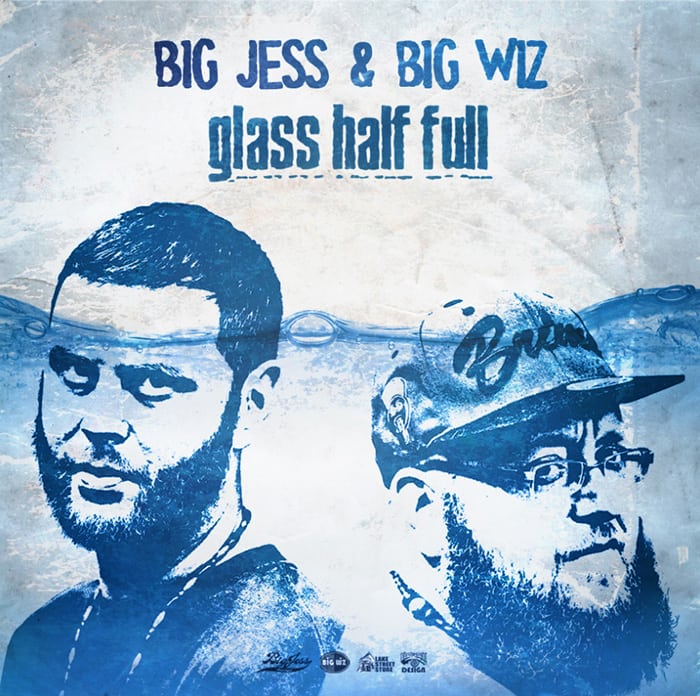 Jump forward to Thursday, December 11. Bedlam Theatre is holding an event that sparks the spirit of the holiday amid a melange of musical styles. Soup and Spirits comes to Bedlam with a show that puts Mental, Hip Hop, and everything in between in the same room. The show features The Amendments, Big Jess and Big Wiz, Hailfire, and deejays Gonzobean and Booka B. Also, this group of Saint Paul college kids is asking folks to bring a nonperishable food item to get $1.00 off the admission price. Bedlam is at 213 East 4th Street across from Union Depot in Lowertown. The show starts at 10 p.m.

The weekend gets very busy with music, starting with a full play list on Friday, December 12. It starts with more classical music from the start of the Minnesota Sinfonia season and the presentation of Happy Holidays, featuring winners of the 2014 Young Artist Strings Competition: Mariya Zabara on cello and Naomi Powers on violin. The two will join the Sinfonia for a program "filled with a variety of music for the season and lighter faire" at the East Side's First Covenant Church, 1280 Arcade Street. The concert starts at 7 p.m.
Also on Friday, three excellent musicians will be at the Black Dog Coffee and Wine Bar. I first saw Jeremy Ylvisaker backing Barbara Cohen in her solo singer-songwriter days. Whether on bass or guitar, he is sublime. (I also heard he might be a Cheshire cat, but we have to confirm that story.) That night, Jeremy will share the stage with well-known Twin Cities percussionist JT Bates and bassist James Anton. I don't know what kind of concoction they will mix, but it will be deep and personal and fun. They are slated to start at 8 p.m. The Black Dog is in the Northern Building in Lowertown, 308 Prince Street.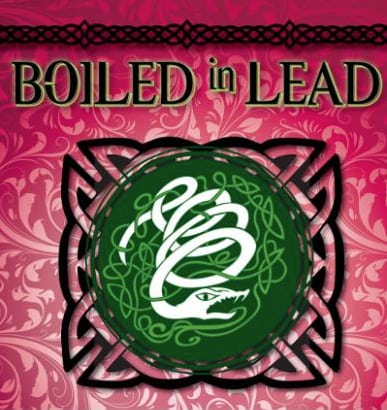 Also on Friday, the Celtic Junction is hosting a big show to get the holidays rolling: Boiled in Lead Acoustic Yule. Boiled in Lead comes back to the Twin Cities, this time along with Lowry Hill Mummers of The Ritual Drama Team and the Shortsword Rapper Dancers. BiL dragged the traditional folk into the rock era. They will drag us willingly, dancingly into the holidays. Celtic Junction is at 836 North Prior Avenue. Tunes and dancers start spinning around 8 p.m.
Need more Irish this season? Friday, The O'Shaughnessy will open its doors to Katie McMahon's Celtic Christmas with the Minnesota Boychoir, the Orange Mighty Trio, and the Corda Mor Irish Dancers. For a decade of holiday seasons, McMahon has been delivering this ode to the holidays, Celtic Christmas with a family-friendly program of traditional Christmas carols, stories, and lively Irish dance. She is best known as the voice of "Riverdance," but has left her mark on Minnesota audiences in this annual celebration. The Friday, December 12, show is at 7:30 p.m. The O'Shaughnessy is on the campus of St. Catherine's University, 2004 Randolph Avenue.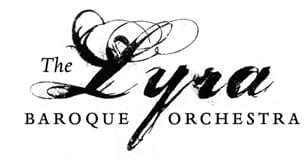 After this, you will need to sit down. The Lyra Baroque Orchestra is doing two performances this weekend. The first is Saturday, December 13, at Sundin Hall at Hamline University. A Baroque Christmas travels a path through the music of J. S. Bach, Rameau, and others with seasonal sounds and some of the Twin Cities' finest string players. This concert starts at 8 p.m.
Hamline University is at 1536 Hewitt Avenue, at Snelling.

The next day, Sunday, December 14, they head to the Baroque Room in Lowertown for the next installment of the orchestra's Family Concert series. This month is Concert II: A Christmas Celebration with Flying Forms. Bring the family to The Baroque Room, 275 East 4th Street, Suite 280. The concert starts at 3 p.m.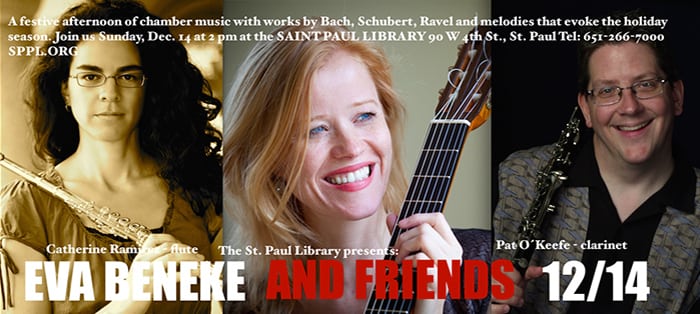 Beforehand, the George Latimer Central Library will host Eva Beneke & Friends, where virtuoso guitarist Eva will be joined by flautist Catherine Ramirez and clarinetist Pat O'Keefe. Their program includes works by Schubert, Piazzolla, Argento, and Bach, as well as some familiar tunes of the season. The performance begins at 2 p.m. in the third floor Magazine Room. The library is at 90 West 4th Street in Downtown.
Also on Sunday, Kantorei shares the work from their twenty-seventh season with pieces by Daniel Pinkham, Ned Rorem, Charles Stanford, W. A. Mozart, Jacobus Gallus, David Mooney, Z. Randall Stroope, Ralph V. Williams, Eric Whitacre, and others. This year, they will also premiere a work by David Evan Thomas, "Light Upon the Water." They will be at The Saint Paul Seminary Chapel of Saint Mary, 2260 Summit Avenue. The concert starts at 4 p.m.
Theater
Actors' Theater of Minnesota is staging Fezziwig's Feast: A delightful telling of A Christmas Carol. Fezziwig is a friend of Charles Dickens. Fezziwig got it in his head that he, and a few others, should act out his friend's story. While Dickens calls it A Christmas Carol, Fezziwig calls it "the most delightful and uplifting story propelled by all of the wonder and joy that is Christmas!" Scott Jorgenson is once again "the loveable" Fezziwig, and John Middleton returns as Ebenezer Scrooge to create more fun than your regular seasonal fare. Actor's Theater is staging this year's production at The Saint Paul Athletic Club Grand Ballroom, 340 Cedar Street. The production includes a delicious meal, and a full bar is available. Productions are at 7 p.m., Wednesday, December 10, through Friday, December 12.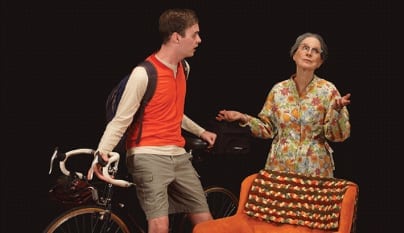 Park Square Theatre is getting a lot of good use out of its new Boss Stage. This week, they will start a new production, 4000 Miles. It is a story about a young man who finds that the comfort of Grandma's house can be something more than what it was when we were little and that, maybe, just about when grandchildren grow out of cute and adorable, they get more complicated, even if they share your political views. To get to the Boss Stage, you enter Hamm Building in Downtown at 408 St. Peter Street and take the elevator or stairs to the lower level. The play runs from December 5 through December 21. Check here for dates, times, and ticket information.

Maybe the mood of all of this is too predictable for the season. Maybe you need something a little different. How about a horror comedy that involves a 1960s love triangle, a Commie hunt, and maybe a spit-take or two? Theatre Corrobora will stage There Will Be Dinner: A holiday horror story at Dreamland Arts. Funny. Sobering. Festive? (Umm…) There are two showings this weekend: Saturday, December 13, and Sunday, December 14, at 7:30 p.m. Dreamland Arts is at 677 North Hamline Avenue.
Are we becoming guilty of aiding and abetting iconoclastic tendencies toward the holidays and seasonal tradition? Maybe you can enjoy something more traditional by taking in a traditional production, A Christmas Story, The Musical. Well, to be fair, Ralphie's Christmas story was iconoclastic enough, but this is the musical version. It's at the Ordway. It's still funny. It runs through December 28. The Ordway is at 345 Washington Street in Downtown. Check here for show times and dates.
There are really a lot more theater shows happening this week, some of which we talked about in earlier issues of TWISP and listed in the Almanac arts calendar. Check them out.
Film
During the holidays, a lot of people go to the movies to escape the commercial hordes for a moment of peace amid the noise, and to avoid the invasive and specious clamor which almost seems like a pledge drive that must meet its goal by us leaving our income at the stores before we get to a brief moment of "peace on earth." It is nice to get out of the mall in order to get to that space. We have a few ideas.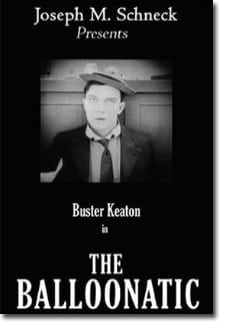 On Monday, December 8, the first in a series of silent films will be screened at the Saint Anthony Park Library. The Friends of the Saint Paul Public Library are the sponsors of this series that brings classic silents accompanied by live music, just like the olden days. Monday, Silent Film Series with Live Accompaniment features "The Balloonatic," "Big Business," and "The Cure". These classics from Buster Keaton, Laurel & Hardy, and Charlie Chaplin will be backed by live scores written and performed by accordion/saw duo Dreamland Faces. The shows start at 7 p.m. The Saint Anthony Park Library is at 2245 Como Avenue.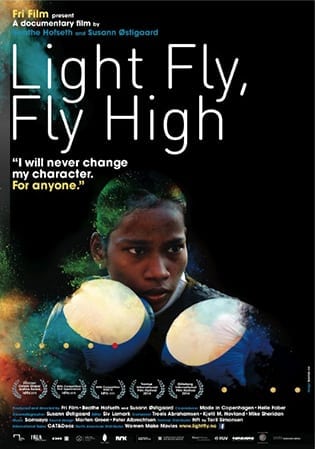 The Friends are also sponsoring the Women's Human Rights Film Series. On Wednesday, December 10, they will be screening Light Fly, Fly High. This is the story of Thulasi, a young Indian from the "Dalit" or "untouchable" cast, a woman in her twenties who is literally willing to box her way out of poverty and into a better life. The Advocates for Human Rights are cosponsors of this series that expands thought and tells important stories. Wednesday's showing is at the Merriam Park Library, 1831 Marshall Avenue. It begins at 6:30 p.m.
Relax going into the weekend with the screening of two holiday fun flicks for Holiday Movie Night at the Union Depot. Snuggle in for showings of Disney's Frozen at 7:30 p.m. and The Santa Clause at 9:00 p.m. Candy and beverage concessions will be offered for sale. Union Depot is at 214 East 4th Street.
I would say that this is all more than enough. But there is MORE. Check out the Almanac arts calendar. Really. There's "too much love to hide," so go check it out.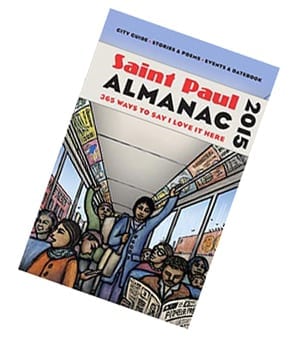 In the meantime, take a shortcut through the shopping maze with the perfect gift: a 2015 Saint Paul Almanac! Buy it online or, even better, at one of the area bookstores or coffee shops. It really is the perfect gift for friends here and anywhere else.
This week, there is something for everyone, and a few more people on top of that. Be a part of it and have a great week.