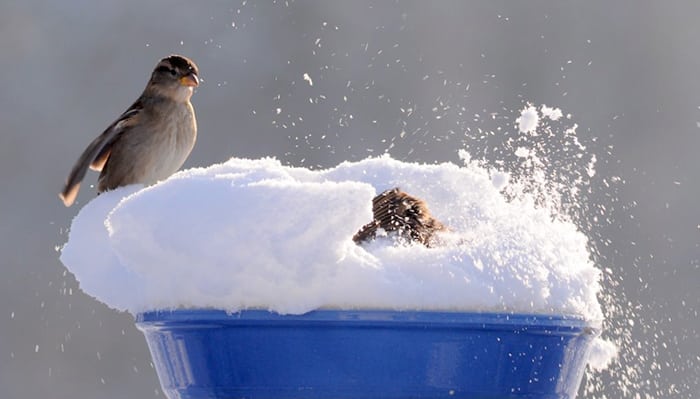 Even though the Saint Paul Winter Carnival is creeping up on us, our atmosphere is making its march toward spring. How is this? The calendar still says "January." I think it may be because the Almanac arts and culture calendar is sharing something else. It's warming us up. All those hands clapping seems a plausible enough explanation, as opposed to the scientific explanations that get in the way of important things like…well, getting elected to office and gratuitous pollution. Having said that, let's take to social media and share some of these Saint Paul happenings. We will be sunning ourselves outside in no time.
Words and Letters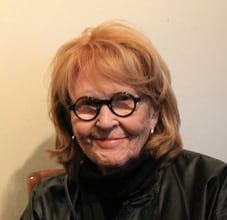 Carol Connolly was knighted Saint Paul's Poet Laureate by Mayor Chris Coleman for a lot of good reasons, and we love her for all those reasons and more. One reason to love her is her work putting together the monthly Readings by Writers. This month's event collects an eclectic group of what she calls "ace storytellers, poets, essayists, musicians—performers of depth and breadth" and includes some of the Almanac's favorite authors.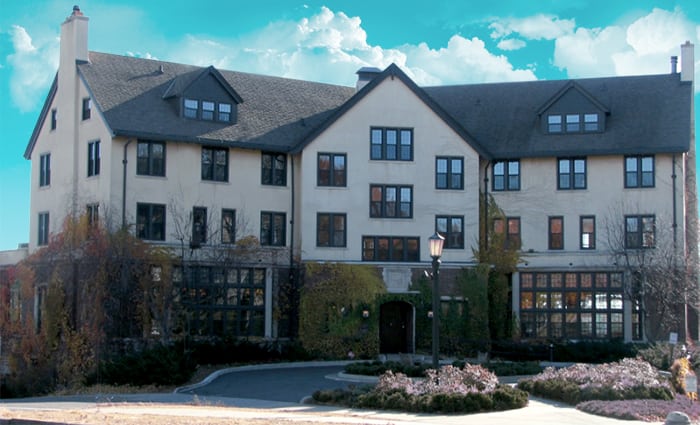 On Tuesday, January 20, you can hear writer, playwright, and storyteller Erica Christ, who also manages the Black Forest Inn in Minneapolis, home of her Cheap Seats Theater; poet and teacher Paula Cisewski, author of prize-winning Ghost Fargo, Upon Arrival, and other poetry collections; writer and poet Karlyn Coleman, whose story "Ice Roads" was awarded first place in fiction at Crab Orchard Review; two-time National Poetry Slam champion (in true Minnesota fashion) Sierra DeMulder, a Lowertown Reading Jam veteran and author of two collections of poetry; outstanding guitarist Jon Finley, whose unique picking style has gained him national notoriety and who will be joined by his poet father Mike Finley; Paul Matters, a poet who memorizes digits of Pi and whose work has appeared in Taylor and O'Neill's Open Interpretation series; and Cindy Tran, a poet and the 2015 recipient of the Loft Spoken Word Immersion Fellowship who earned her English degree from UCLA.
Another reason why we love Carol is that each night she passes the hat for an organization she knows is doing important labors of love. This year, donations will go to us, the Saint Paul Almanac! We hope you can make it Tuesday for some of the best poets of our region and to support the work of the Almanac. The stream of great performances starts at 7:30 p.m. at the University Club, 420 Summit Avenue.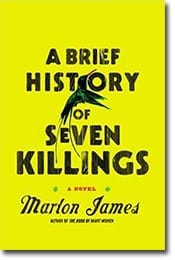 The next day, Wednesday, January 21, The Friends of the Saint Paul Public Library will host the first of this season's Fireside Reading Series events with novelist Marlon James. In 1976, there was an assassination attempt on Bob Marley. James's book A Brief History of Seven Killings is what the New York Times called a "sweeping, mythic, over-the-top, colossal and dizzyingly complex" dramatization of that piece of Jamaican and music history. The series offers cookies and cozy company and a warm fire. Hear and meet the author at Hamline Midway Library, 1558 Minnehaha Avenue. The reading stats at 7 p.m.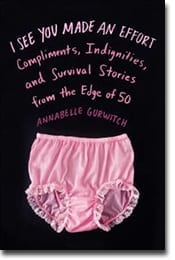 On Thursday, January 22, the Saint Paul Jewish Book Series continues with a collection of stories that will make you ask, "Did that really happen?" Annabelle Gurwitch, the author of I See You Made an Effort, gives us a collection of essays that will prompt you to ask if her life is that funny on purpose. I was hooked with the image of the prison rabbi performing a bar mitzvah in an Episcopal church. Amid the hilarity we are given advice and perspective about turning fifty. If you want to laugh at your parents, your children, or yourself, make your way to the Saint Paul JCC for this event. The reading starts at 7:30 p.m. The JCC is at 1375 St Paul Avenue.


Also, don't forget Thursday's Re-Verb Open Mic at Golden Thyme, 921 Selby Avenue at 6 p.m.
Music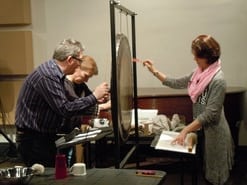 Zeitgeist makes its home in Lowertown's Studio Z. They are a group dedicated to playing new music with new or interesting instruments and highlighting composers of today's most artistically and creatively cutting-edge music. This week is the first of their Lowertown Listening Sessions. Join Zeitgeist for a performance and informal discussion of Karlheinz Stockhausen's Mikrophonie,, a classic 1960s electro-acoustic work made for instruments that will intrigue your imagination and thrill your ear. This is a monthly happy hour series where you get to see and hear all the music experiments you ever thought of plus ask the musicians and composers about them. All the jazz, classical, folk, rock, and world music that crossed your imagination can fit in these spaces. The social hour for Lowertown Sessions is at 5:30 p.m. with music starting at 6. This month's session is Tuesday, January 20. Studio Z is at 275 East 4th Street, Suite 200.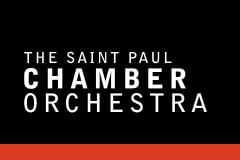 If you want something more tried and familiar, like Brahms, on Thursday, January 22, you can check the Saint Paul Chamber Orchestra's Special Chamber Music and Wine Event. Besides Brahms, the program will include another quartet piece by Arvo Pärt and a piano concerto from Pēteris Vasks. A 7 p.m. reception includes Solo Vino and light refreshments. The concert is at 7:30 p.m. This event will be held at The Music Room at the SPCO Center, on the third floor in the Historic Hamm Building, 408 Saint Peter Street in Downtown.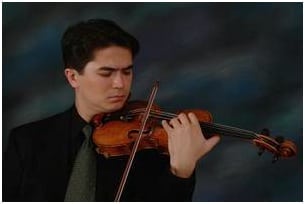 Have you heard of dueling Brahms? We have it Thursday. Another intimate setting brings us Chamber Music in The Baroque Room: Brahms String Quintets. Omar Guey and Andrew Eng of the orchestra A Far Cry join faculty from the University of Wisconsin at Eau Claire for works written for quartet plus an extra viola. The program includes Brahms String Quintet No. 1 in F Major, Opus 88 and String Quintet No. 2 in G Major, Opus 111. The Baroque Room is at 275 East 4th Street, Suite 280. The strings sing at 8 p.m.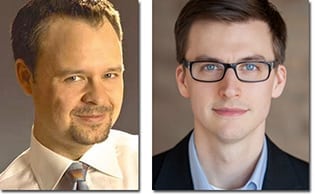 On Friday, January 23, baritone Aaron Engebreth will be joined by pianist Mark Bilyeu for a recital that includes the works of Schumann, Barber Faure, and Finzi. Engebreth is known for his rich voice and exceptional diction. His solo career covers opera, oratorio and recital, and new music. He has performed in Paris, at Washington's Kennedy Center, and other places around the world. Bilyeu is a graduate of the Chicago College of Performing Arts. He is referred to as a "superb partner" and has played venues as far away as Holland, Germany, and the United Kingdom, and as near as the Weisman Art Museum and the Schubert Club in Minnesota. The two will play at Unity Unitarian Church, 733 Portland Avenue, starting at 7 p.m.
Need something a little more casual and "cool"? On Saturday, January 24, amid the ice sculptures, ice bars, food vendors, and all the other business in Rice Park during the Winter Carnival, there will be a free concert from Kat Perkins. Get with the spirit and clap your hands to keep warm. Rice Park is Downtown on the block bounded by 5th and 4th Streets West and Washington and St. Peter Streets. Music is at 7 p.m.
Party

YOu know. Just your average, everyday FLaMinG BAttLE TRaiN outdoor, winter, dancing in the STREET drum jam jump and rumble DanCe Party. it'll be right outside BLACK DOG, in the street, corner of PRINCE and BROADWAY. FEATURING MATT carlyle's FLaMinG BAttLE TRaiN and its wild army of wild magic. iN the GRAND SPIRIT of the Saint Paul WINTER CARNIVAL warm the night with fire and body heat. co-SPONSORED by The Black Dog Coffee and Wine Bar and Bedlam Theater
Many of us will remember an iconic voice that came over the Twin Cities airwaves, the voice of Leigh Kamman announcing "The Jazz Image." He was more than a Twin Cities jazz fixture; he was known and loved across the country and across the ocean. He spun great music and great tales with his interviews with jazz musicians, continually weaving lovely conversations into which he welcomed the audience. On Sunday, January 25, the
Grand Ballroom at the Saint Paul Hotel will host a tribute to the man and his legacy. The event will be filled with remembrances and music from a score of local musicians to celebrate the six decades of his gift. The Saint Paul Hotel is at 350 Market Street in Downtown. The party is from 4 to 8 p.m. Check out the all-star lineup and find more details HERE.
Theater

The Color Purple is still playing at Park Square Theatre. A few more things are hitting the stage.
On Saturday, January 24, and Sunday, January 25, the Saint Paul Conservatory for Performing Artists will present the classic Anything Goes. It is the J-Term production at the E.M. Pearson Theater at Concordia University. The two shows Saturday will be at 2 p.m. and 7:30 p.m., and Sunday's show is at 7:30 p.m. The E.M. Pearson Theatre is at 312 Hamline Avenue North.
Keeping things light but with more gravity (if that is possible), the Minnesota Opera brings another brand of humor with their production of The Elixir of Love. This is a comic opera with a star-crossed, mismatched love escapade. Will the simple boy win the heart of the socialite? It's all there in the song. The first two performances are Saturday, January 24, at 7:30 p.m. and Sunday, January 25, at 2 p.m. Check the listings for other performances. "Elixir" will be on the stage of the Ordway Center, 345 Washington Street, next to Rice Park.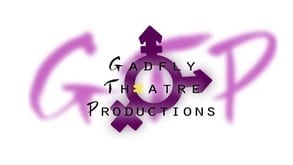 With a more serious tone, Gadfly Theatre is stagingQUEER!. As Gadfly describes it, "From coming out to coming to terms, QUEER! examines what it takes to forge a community and what we do to fit in in a society that tells us we don't." Gadfly is known as an organization that produces queer, feminist art that everyone can laugh, cry, and relate to. You can see a heart-touching story on Saturday, January 24, at Cherokee Park United Church, 371 West Baker Street on the city's West Side. The show is at 7:30 p.m.
Family
It is time again for the Science Museum's Omnifest. In Minnesota, we have a couple of the oldest Omnitheater screens in the country. One of them is Downtown at the Science Museum of Minnesota. There are five amazing visual spectaculars across which we can let our eyes dance. The films are Hubble, D-Day: Normandy 1944, The Living Sea, The Greatest Places, and Flight of the Butterflies. Check the museum website for show times. Remember, the museum is closed on Mondays and is located at 120 West Kellogg Boulevard.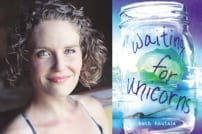 On Friday, January 23, the Red Balloon Bookshop will host the launch party for young adult author Beth Hautala and her book Waiting for Unicorns. Twelve-year-old Talia—still reeling from the recent death of her mother—is forced to travel with her emotionally and physically distant whale-researcher father to the Arctic for the summer. The story is one of adventure and learning to grow through pain and second chances. The party begins at 6:30 p.m. The Red Balloon is at 891 Grand Avenue.
Maker
Finally, we are in the process of putting together the next Saint Paul Almanac. It is a special edition, a retrospective from the past decade of Almanac writing. We still need art for the landmark edition. The cover art has been done by Ta-Coumba Aiken. We need art from you. Do you have an image you want to share? Submit artwork here. A stipend of $10.00 will be given for any images selected that will be included in the book, and all selected works will be invited to be a part of the annual Lowertown Art Show in the AZ Gallery that coincides with the book launch. Send us your lovely Saint Paul images.
Also, today, Monday, commemorates the life and legacy of Rev. Martin Luther King, Jr. There are many events associated with the day. Check Here for some of the events happening near you. May the narrative of our days match the aspirations of the dream.
That's it. Well, that's not all of it. More is in the Almanac arts and culture calendar. You bring the rest. Have a great week!