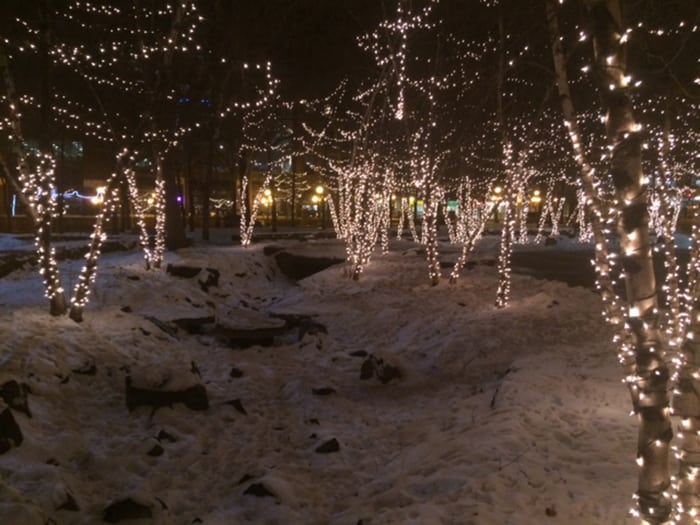 The holidays keep piling up. I think most of us survived Valentine's Day, and we do not even have to turn the page to get into that traditionally festive mood for President's Day. I am sure that the day will be filled with parties galore. Sadly, I don't know where those parties are and will not be having one at my house; hence, we will not be listing any here. Maybe you can send me some information, and we can post it next to some of the other great stuff in our Almanac arts and culture calendar. Thankfully, this is Saint Paul, so even though we have not figured out how best to celebrate the Presidents, we have a lot of other things to celebrate. Here are a few ideas.
Words and Letters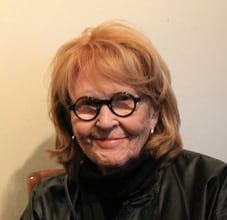 It's that time of month! On Tuesday, February 17, it is time for Carol Connolly's "Readings by Writers." It's another "startacular" lineup. In 2006 Connolly was appointed the first poet laureate of Saint Paul. This month, we can experience one of the several reasons Mayor Chris Coleman knighted her. She will be sharing her poetry, full of wit, humor, cleverness, and traditional Saint Paul flavor as she headlines this month's edition.


Joining Carol will be: poet and singer/songwriter Diane Jarvenpa, whose collections of poetry include Divining the Landscape, Ancient Wonders, The Modern World, and The Tender Wild Things, and who performs music under the name Diane Jarvi; regular Saint Paul poetry-scene fixture Kleco, whose recently published collection is titled Houdini in Saint Paul and who is also the CEO of Saint Agnes Baking Company and has been on Martha Stewart's radio show; James P. Lenfestey, whose work includes five volumes of poetry and was recently selected as a finalist for the Minnesota Book Award in the Memoir/Creative Nonfiction category; Freya Manfred, a poet and the author of a book about her famous author father, Frederick Manfred: A Daughter Remembers, who is also the author of several collections and has appeared in over thirty anthologies; Saint Paul favorite Ethna McKiernan, whose poetry is filtered through her strong Irish connections and whose works include The One Who Swears You Can't Start Over and Sky Thick With Fireflies; and poet, playwright, and memoirist David Mura, whose works include Turning Japanese: Memoirs of a Sansei, Song for Uncle Tom, Tonto & Mr. Moto: Poetry & Identity, and poetry collections The Colors of Desire, After We Lost Our Way, and others. As usual, the evening will begin with music, this month featuring violinist Mary Scallen and flutist Jim Miller. The music starts at 7 p.m. and the words fly at 7:30 p.m. The University Club is at 420 Summit Avenue.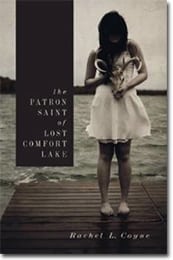 Wednesday, February 18, features a couple of TWISP-worthy readings. The first is a reunion of sorts. For the second time in recent days, the Twin Cities' most iconic bookseller, David Unowsky of the famed Hungry Mind Bookstore, will reconnect with another former Hungry Mind bookseller when Rachel Coyne reads from her new bookThe Patron Saint of Lost Comfort Lake at SubText Books. With what Anthony Bukowski calls "evocative prose, especially her descriptions of east-central Minnesota farm country in summer," Coyne brings back her protagonist Jayne in the story of a dysfunctional family trying to salve the trauma with love found in the seat cushions. Her work has gained praise from the likes of Jonis Agee and Jane McLoughlin. See for yourself on Wednesday. The reading starts at 7 p.m. SubText is at 165 Western Avenue, below Nina's Coffee Shop.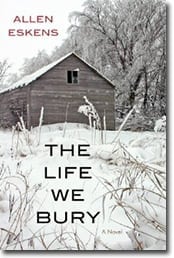 Also on Wednesday is the next installment of The Friends of the Saint Paul Public Library Fireside Reading Series. This week, meet Allen Eskens, author of The Life We Bury. Eskens's mystery takes us down an uncertain path of a college student whose writing assignment brings him face-to-face with a convicted murderer, and that's when the real story unfolds. Publisher's Weekly called this book a "masterful debut." You can get a taste of this opening feast at the Hamline Midway Library, 1558 West Minnehaha Avenue. The reading begins at 7 p.m.
Music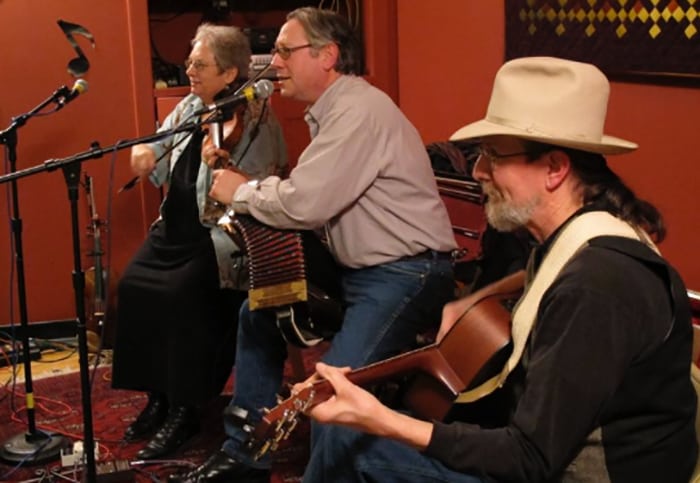 Walking out of one of our fine Saint Paul coffee shops last week, I was caught in one of those crosswinds that makes you gasp amidst the ice-dagger gusts and wonder how we have lasted in this climate for so long. One of the cures for those winter blues will happen on Tuesday, February 17, at the Arlington Hills Community Center and Library. The Hot Music for Cold Nights series will host the DL Cajun Band, playing cajun music and offering a little dance instruction. Come celebrate Mardi Gras with two-steps, waltzes, blues with Cajun accordion, fiddle, guitar, and French vocals. The Louisiana spice starts at 6 p.m. The Arlington Hills Library is at 1200 Payne Avenue on the East Side.
Fast fingers and rockin' jazz come to Khyber Pass Thursdays when Dean Granros takes the stage on Thursday, February 19. Granros has been more audible than visible on the music scene, but his sound can't be missed. His popping rifts meld into amazing improvisations. The legendary Leigh Kamman called Granros "a rewarding adventure in listening." Check him out this Thursday at 1571 Grand Avenue. The show starts at 9 p.m.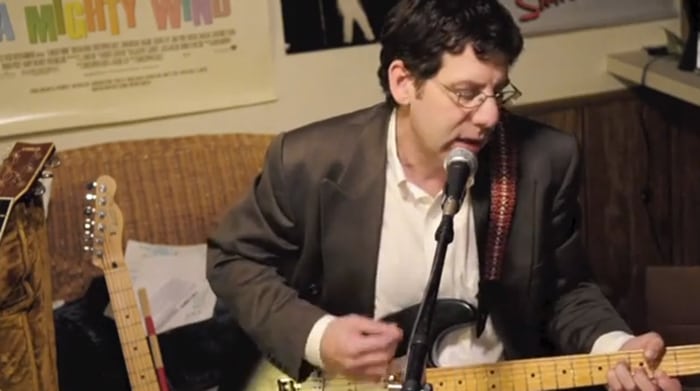 Also on Thursday, February 19, Dan Israel will be joined by Jonesy Coyote and Andy Cook at Bedlam Theatre. Dan Israel has written, played, and sung his way around a circle that took him from his native Twin Cities to Austin, Texas, and Chicago and back. His folk-a-billy pop rock is just right to warm up the evening. He will be joined on stage and give way to solo performances by Jonesy Coyote and Andy Cook. The gig starts at 9:30 p.m. Bedlam is at 213 East 4th Street across from the Union Depot and the last Green Line stop.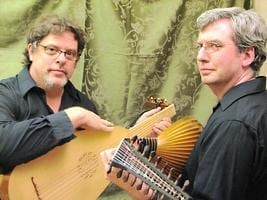 Going from rocking guitars to Renaissance lutes, The Baroque Room hosts Like as the Lutes Delight: Terzetti Lute Duo on Saturday, February 21. The duo features Phillip Rukavina and Thomas Walker Jr., who bring together very divergent styles common during that period, contrasted by polyphonic sound played in Italy versus the melodic tunes fashioned in England. I did not know there was so much diversity in the baroque era, but I do know my fascination with strings and the musicians who have mastered them. And I am fond of the baroque era. Both Rukavina and Walker are decorated and esteemed lute players who bring the music in full body. The Baroque Room is at 275 East 4th Street. The concert begins at 8 p.m.
We have covered jazz to folk rock to classical baroque with the guitar players. Also on Saturday, February 21, guitarist Miroslav Tadic covers the entire spectrum as The Minnesota Guitar Society presents an evening with Miroslav Tadic at Hamline University. Tadic draws from Bach, folk melodies from Eastern Europe, jazz, and flamenco as well as his own work and improvisation. He makes the strings dance out loud. The concert will be in Sundin Music Hall on the Hamline University campus. Hamline is at 1531 Hewitt Avenue, east of Snelling Avenue. The concert begins at 8 p.m.
Sunday is this week's Music Under Glass at the Como Zoo and Conservatory, and this time the featured artist is Cafe Accordion Orchestra. Join the warmth and hear some swing, ballads, tangos, cha chas, cumbia, and more, delivered with French flare, Latin heat, and bohemian attitude. Como is at 1225 Estabrook Drive. The music starts at 4:30.
All the Stages Are Our World
Now playing at the Minnesota Jewish Theater is Stars of David. This musical review has original songs as it profiles the role Judaism has played in the lives of thirty prominent social figures, including the likes of Al Franken, Ruth Bader Ginsburg, and Leonard Nimoy. The production runs through March 8. Check here for dates and show times. The Minnesota Jewish Theater stages its works at the Hillcrest Center Theatre, 1978 Ford Parkway.

Also playing is SteppingStone Theatre's Four Little Girls: Birmingham 1963. As Angela Davis reminds us, the four girls' names were Carole Robertson, Addie Mae Collins, Cynthia Wesley, and Denise McNair. Their murders at the hands of white supremacist terrorists as they sat in a Birmingham church is a defining iconic image of essential U.S. history. What was lost when the world lost these girls? SteppingStone offers a glimpse into what might have been for these promising lives. The play runs through February 22. Find tickets, dates, and show times here. SteppingStone is at 55 North Victoria Street.
Also remember, still playing are God Girl at the History Theatre and By The Way, Meet Vera Stark at the Penumbra Theatre.
Family
Attending Four Little Girls: Birmingham 1963 is a great idea for the kids and the whole family. Also, Tuesday's Hot Music for Cold Nights series at Arlington Hills with host the DL Cajun Band is a good bet.
Have you tried Union Depot's Board Game Night? Every Wednesday, they invite all ages to "play giant-size versions of many of their favorite games including Chess, Checkers, Kinect Four, Dominoes, Jenga, Tic Tac Toe and others. The events are free and open to the public, and guests are also invited to bring their own games." Union Depot is at 214 East 4th Street. Fun starts at 4 p.m.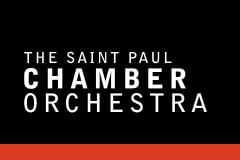 It's a week of strings! Another chance to fill the kids' curiosity is the Saint Paul Chamber Orchestra's Start the Music! Serenading Strings: Meet the String Family on Saturday, February 21. It's a perfect up-close opportunity to see and hear the instruments played by the artists—and maybe even touch the instruments if they can be careful. (Perhaps I am causing trouble by saying that, but I can hope.) Once a month, the SPCO invites young and old into the The Music Room at the SPCO Center for events that showcase a set of instruments. There are two Saturday performances, at 10:15 and 11:15 a.m. The Music Room at the SPCO Center is in the Historic Hamm Building, 408 Saint Peter Street, Third Floor.
I'd like to say, "Well, that's everything; if you've reached the bottom of this list, you are done," but I can't. This is Saint Paul. That means there a a lot of other things going on, and you can check out a lot of them here on our Almanac arts and culture calendar. In the meantime, have a happy Presidents Day and hum a few bars of "Hail to the Chief."