There is no rest for the wonderful. The fall has been busy and maybe you think you need a break, but when you realize that Saint Paul is not sleepy enough, you might be willing to miss some rest yourself. The ball of culture keeps rolling this week with a ton of happenings in Saint Paul.
The Almanacians

The Saint Paul Almanac Literary Fest starts up again this week with its fifth reading, this time at Polly's Coffee Cove on Saturday, October 17. Reading this week are Elen Bahr, an aspiring children's book author from the Summit Hill neighborhood; Rodrigo Sanchez-Chavarria, featured performer in the Saint Paul Almanac's installment of "TV Takeover" and writer and spoken-word poet of Peruvian heritage heavily involved with Palabristas, a Minnesota-based Latin@ poets collective; Elizabeth Eilers Sullivan, writer, mother of four fun young boys, SourcePoint Therapy Practitioner, and SomaYoga Therapy Teacher, who believes that the stories we tell can be transformed toward health and wellness; Saint Paul Almanac community editor Wendy Brown-Báez, whose prose and poetry have appeared in various literary journals and anthologies and who is a member of the Minnesota Prison Writing Workshop; and Alison Morse, whose writing has been published in numerous journals and has won a Tiferet Fiction Award and who works with the Talking Image Connection, connecting emerging poets and writers with adventurous visual artists and new audiences. Polly's is at 1382 Payne Avenue on the East Side. The event begins at 7 p.m.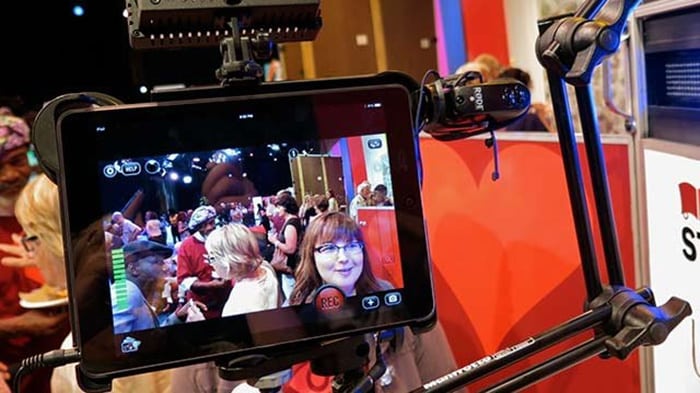 What else is happening in Almanac land? Look on the trains and buses for stories, poems, and visual works all around town. Winners of the the Knight Foundation Arts Challenge were recently announced, including the Saint Paul Almanac for its contributions to Saint Paul literature. The winning project, Impressions, will work with 24 writers and 24 artists to publish and produce six broadsides each quarter, 24 broadsides for the year, inside 100 trains and buses in Saint Paul. Each broadside is illustrated with a local writer's poem and a local artist's visual work as a reflection of that poem. You will see the words and images on the trains and buses in coming months, but you will also have the chance to celebrate the project and Saint Paul at gatherings where you can see, hear, and talk to the artists in true Almanac party fashion. Keep looking here for more information in coming days.
Use Your Words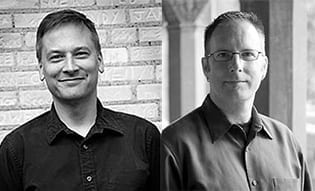 Tuesday, October 13, is a day for poets. We are presented with the happy problem of having two really great readings to choose from. The first will happen at SubText Books when Greg Watson and Michael Kiesow Moore read their poetry. Watson's most recent collection is All the World at Once; his previous books include Pale Light from a Distant Room, Things You Will Never See Again, and The Distance Between Two Hands. It is said that Watson's work hovers somewhere between "mystery and sangfroid." Yes, I looked it up, and they are right. To imbed this word in your lexicon, go to the reading and get a good example. His work also veers into "the Zen sensibility that often fuels the unexpected twists of the poet's more personal and literary themes." As for Moore's poetry, it seems he just tells his story, and it comes out beautifully. His book What to Pray For is a prayer and more. Moore is an award-winning writer of fiction, creative nonfiction, and poetry whose work has appeared in the Saint Paul Almanac, Talking Stick, Rockhurst Review, Water~Stone Review, The James White Review, and the anthology Among the Leaves: Queer Male Poets on the Midwestern Experience.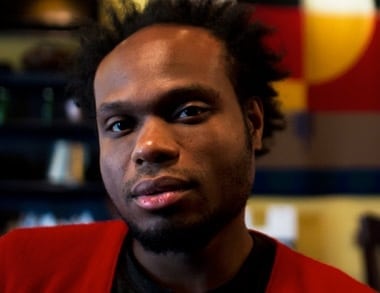 Hum is Jamaal May's first book of poems. The book won the Beatrice Hawley Award and the ALA Notable Book Award and was a finalist for the NAACP Image Award and the Kate Tufts Discovery Award. On Tuesday, October 13, May will be at the University of St. Thomas for a reading of his work. Just like my favorite brother, May taught in the Detroit public schools. He is a poetry slam champion and editor. From a trajectory beginning at his Detroit roots, his work seems to bridge the gap between the highfalutin reference points of the old classics and the more pedestrian touchstones of everyday existence with craft and eloquence. This event is at 7:30 p.m. on the third floor of the Anderson Student Center, James B. Woulfe Alumni Hall. St. Thomas is at 2115 Summit Avenue.
The next day, Wednesday, October 14, Jamaal May will present Common Context Lecture: "Disquiet." "Disquiet" is this academic year's common context theme at St. Thomas. As the organizers state:
Not as commonly used these days as "unease," "anxiousness," "unsettlement," or "alarm," the word "disquiet" means, quite literally, "unquiet." As a verb, "disquiet" allows us to provoke those feelings in others—perhaps an act of malice, perhaps an act of courage, or perhaps both. Disquiet might be a condition of being that suggests an ominous arrival, or it might be the act of stirring, rattling, resisting stagnation, an act that, as in the old African American spiritual, "Wade in the Water," leads to healing.
May will share his perspective on this concept and direct a discussion on the topic whose relevance is emerging in an evolving society. This discussion is also in St. Thomas' James B. Woulfe Alumni Hall.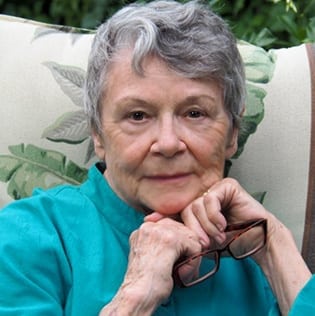 The amazing author week does not stop there. On Thursday, October 15, head to SubText Books to see award-winning author Faith Sullivan as she introduces her new novel, Good Night, Mr. Wodehouse. A Minnesota native, Sullivan received her greatest acclaim for her novel The Cape Ann. Her new book is set in the first half of the 20th century and revolves around Nell Stillman, whose life is filled with intrigue, tragedy, and everyday grief and loss. Interesting characters and well-crafted settings find their way into another promising story from Sullivan. See her and your neighbors at 7 p.m. on Thursday. SubText is at 6 West Fifth Street in Downtown.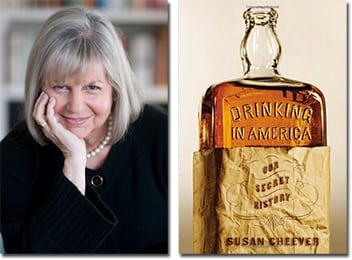 On Friday, October 16, best-selling author Susan Cheever discusses her brand-new book, Drinking in America: Our Secret History, at Common Good Books. She traces the history, thought, and mores around alcohol and how it figures in the past and current psyche of Western society and how it figures into some of the pivotal events that shape our past and present. The discussion starts at 7:30 p.m. Common Good Books is at 38 South Snelling Avenue.
Saturday, October 17, is a big day for Twin Cities book lovers. Head to the Minnesota State Fairgrounds where you will find, according to sponsor Rain Taxi—and just about everyone else who knows its reputation—the "largest and most important literary gathering in the Upper Midwest." The Twin Cities Book Festival brings publishers, magazines, booksellers, and important authors together with one of the most book-loving publics in the country. It is a full day of literary riches for young, old, and in between. It's a great way to bring an autumn day to life and fuel up on enough book stuff to take you through the winter—and maybe beyond. And it's free! The fairgrounds are at 1265 North Snelling Avenue; the festival takes place in the Progress Center and Fine Arts buildings. The doors open at 10 a.m. and folks will be sharing their wares and wisdom and fun until 5 p.m. Also, there is a pre-party the night before, Friday, October 16. Check here for tickets and more information.

Finally, on Sunday, October 18, SubText Books is celebrating Local Author Day with readings, coffee, and cookies. The lineup for the day:
12:45: Judy Stern, Think Inside the Circle and Everyone Has a Spirit
1:30: Kane Lesser, The Angel's Lounge, first book in a new fiction series
2:15: Camille Scheel, Camp Chemo: Postcards Home from Netastatic Breast Cancer
3:00: Kristin Van Risseghem, The Guardian, a Sword, & Stilettos, first in an urban fantasy series
3:45: Floyd Williams, The Origin of Racism and The Holy Black Papyrus
Stories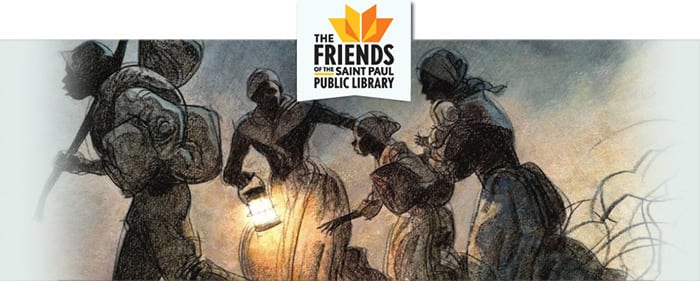 Some legends are larger than life. Others are larger than we know. Visions of Courage: Harriet Tubman and the Underground Railroad presents one of those legends. Professor Jill Zahniser will take us to a new and deeper understanding of Tubman's role in the Underground Railroad and in important territory of American history. This event, sponsored by the Friends of the Saint Paul Public Library, will be held at the Merriam Park Library, 1831 Marshall Avenue. It begins at 7 p.m.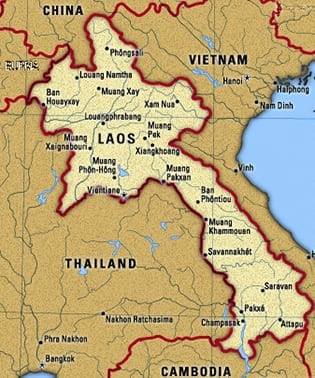 Another page of American history etched in our psyches if not our identity is the Vietnam War. Still emerging stories of this time and place are the tales of the Hmong veterans of the "Secret War." On Saturday, October 17, the Minnesota History Center will host Stories from a Hmong Secret Warrior. This conversation and storytelling features Lieutenant Nhia-Long Vu, a Hmong veteran of the Secret War in Laos. Vu was recruited by the CIA to aid the secret effort in the southeast Asian conflict. After the United States left Laos, he and his family fled to a refugee camp in Thailand, then to a new life in France, and finally to Minnesota. Come witness this afternoon of storytelling at 2 p.m. The History Center is at 345 West Kellogg Boulevard, between Downtown and the State Capitol.
Music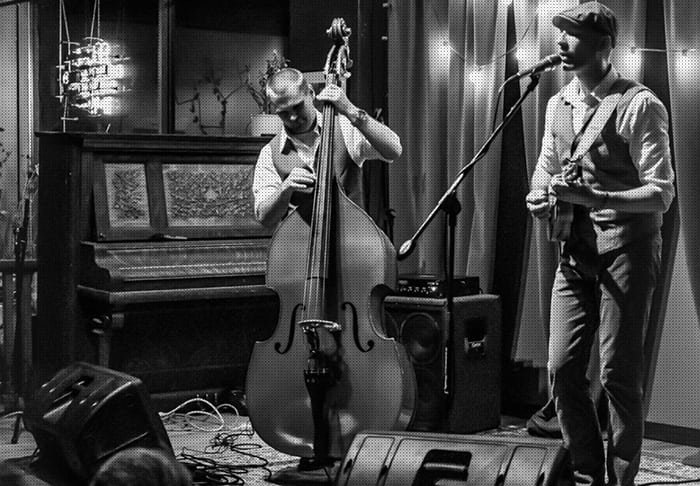 On Tuesday, October 15, a new act comes to the stage of the Black Dog Coffee and Wine Bar. The Belle Weather is a sparse duo that describes itself as "open fields and skyscrapers—equal parts modern folk and alt-rock." The Belle Weather is Eric Cox on vocals, guitars, and ukulele and Tom Abromaitis on bass. Their sound is sweet, rich, and winsome. Check them out in the intimate confines of the Dog. The show starts at 7:30 p.m. The Black Dog is at 308 East Prince Street in Lowertown.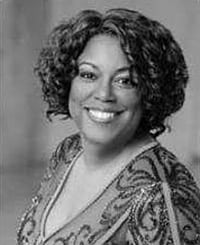 The Walker West Eight O'Clock Jump Jazz Series continues this week with a concert from the Yolanda Bruce Group on Friday, October 16. Bruce has sung with greats Dizzy Gillespie, Sarah Vaughan, and B.B. King and is nationally known from her days with Moore by Four. She was a Minnesota Music Awards nominee for Best Female Jazz Artist in 1993 and has displayed her talents at Penumbra, Illusion, the Guthrie, the Ordway, the Dakota, Orchestra Hall, and the Fitzgerald. Friday's show starts at 8 p.m. with doors open at 7:30. Walker West Music Academy is at 760 Selby Avenue.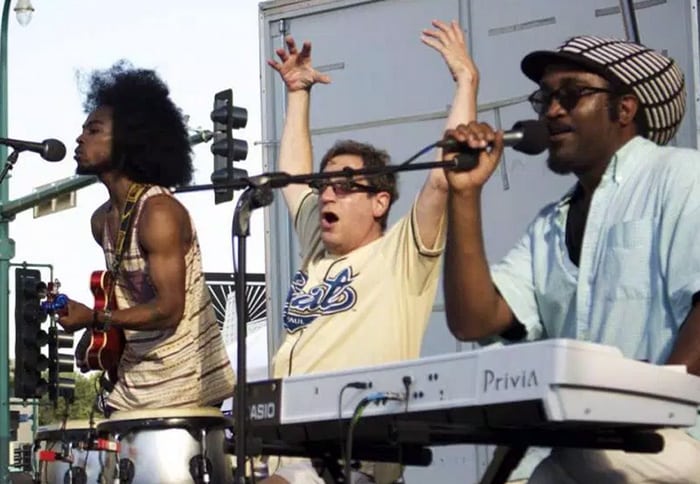 Also on Friday, October 16, is a different tune in Lowertown. That evening, a relatively new band, the Wibesmen, will be at Golden's Deli. It will bring Caribbean beats, funky sound, syncopated keys, three piece percussion, bass thumps, and radiating guitar. The groove will make you move … and you are invited to sing along. The show starts at 8 p.m. Golden's is at 275 East Fourth Street in Lowertown.
Lowertown keeps hopping on Friday when jazz saxophonist/clarinetist Donald Washington brings his talent to the Black Dog. He will be joined by Kevin Washington on drums and Jimmie Wallace on saxophone. Donald Washington creates structure out of the unstructured to co-create compelling jazz sounds. The trio will be at the Dog at a jazzish 8 p.m. (And the Dog is still at 308 East Prince Street.)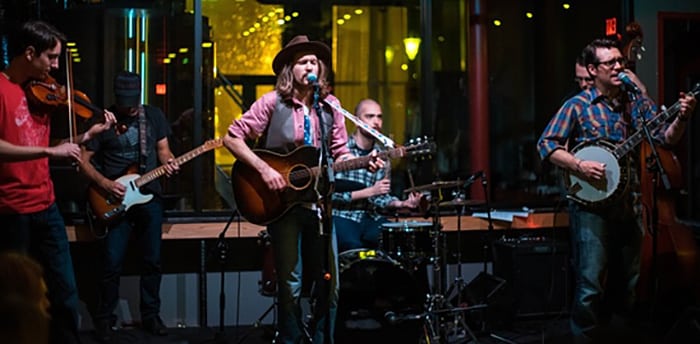 Of course, you can be three or four people at once, so you might also want to check out the Federales with the Heighburners at Bedlam Theatre, also on Friday, October 16. The Federales are a little alt-country evolved for the modern world with a dose of storytelling. Join the late-night party at 10 p.m. Bedlam is at 213 East Fourth Street, across from Union Depot.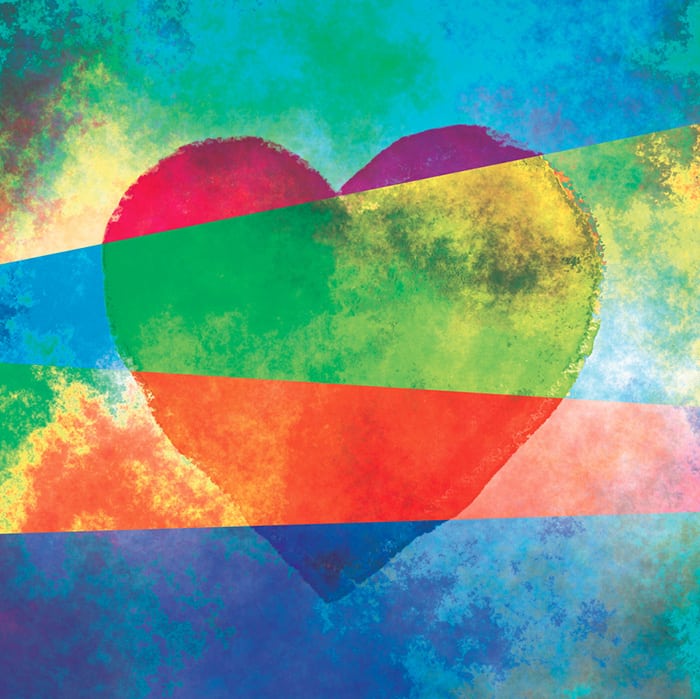 This month, the nationally known choral group Cantus is debuting its recently commissioned work The Four Loves. This program includes works by Pulitzer-winning composer David Lang, Ysaye Barnwell ("Wanting Memories"), Roger Treece, and Joseph Gregorio, as well as music by Beethoven, Poulenc, and Grieg. On Saturday, October 17, Cantus will be in concert at the Ordway Center with echoes on the emotions of romantic, familial, friendly, and unconditional love. The vocal ensemble's reputation is built on its status as a collection of chamber musicians, working without a conductor or music director, committed to a cappella performances. Saturday's performance starts at 7:30 p.m. The Ordway is at 345 Washington Street in Downtown, across from Rice Park.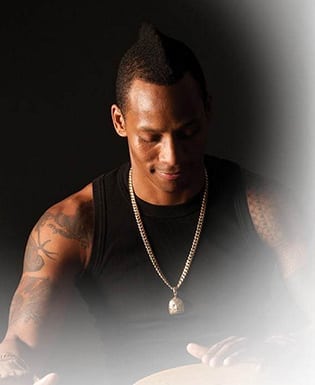 The next evening, Sunday, October 18, the Ordway makes way for the Pedrito Martinez Group. Martinez is a Cuban musician with Spanish, West African, and Cuban influences. The group's self-titled album was nominated for a Grammy in 2014 and includes Havana-born vocalist and percussionist Pedro Pablo "Pedrito" Martinez; pianist, trumpeter, arranger, and composer Edgar Pantoja-Aleman, born in Santiago de Cuba; Venezuela native and Berklee College of Music scholarship-winner bassist Álvaro Benavides; and Perú-raised New Yorker Jhair Sala on drums. The natural electricity of this show begins at 7:30 p.m. The Ordway is still at 345 Washington Street.
Odds and Ends

On Tuesday, October 13, it is not just art at the Minnesota Museum of American Art. Art + Music Presents Excavate is the museum's latest collaboration with McNally Smith College of Music combining art and sound. This edition features music students from the college with four writers commissioned by the literary publication Revolver. Specifically, the writers were tasked with imagining the past that took place on the ground where the MMAA Project Space is located in Downtown. Musicians were paired with each writer and will perform their pieces alongside the literary works. The MMAA Project Space is at 141 East Fourth Street, at Robert Street. The event starts at 6 p.m.

On Wednesday, October 15, the Friends of the Library come back to us with a screening of the documentary Lady Valor: The Kristin Beck Story. The film is the most recent installment in the Women's Human Rights Film Series. This is the story of transgender woman Kristin Beck, who served over 20 years in the Navy SEALs as a man, Christopher, achieving decorations and a high security clearance with the Pentagon. The film chronicles her coming out and transformation, along with interviews with family and friends, some of whom were taken by surprise with her coming out on Anderson Cooper 360°. The screening is at the Hamline Midway Library, 1558 West Minnehaha Avenue at 6:30 p.m.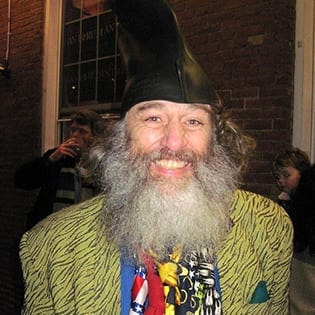 You may have been asking yourself, who is Vermin Supreme? Or maybe you have not, but there might be an answer waiting for you at Bedlam Theatre on Friday, October 16. The film Who Is Vermin Supreme? romps and rambles its way through what might have many years ago been a one-man, socially, culturally, and politically iconoclast movement, but which has taken the absurd normality and put a boot on its head. (Check out the trailer on the link above and you will know what I mean.) Watch the film and then ask yourself, who's crazy? The screening is at 7 p.m. Bedlam is still at 213 East Fourth Street.

Finally, you know what happens when powers face political dissent. They round up the writers. Based on the true events of the 1952 Soviet Night of the Murdered Poets, Minnesota Jewish Theatre Company's The Twenty-Seventh Man dramatizes the night Stalin's police rounded up 26 giants of Yiddish literature. Why was the 27th man—a young, unpublished writer—tossed aside? See story and history unfold. Check here for dates, showtimes, and post-performance talks. On Sunday, October 18, Peter Weisensel, retired Macalester professor and specialist in modern Russia, will lead a talk after the 1 p.m. performance. Shows are at the Highland Park Community Center, 1978 Ford Parkway. The production runs October 17 through November 8.

Also, still at Landmark Center for a couple more weeks is Pictures from a Hiroshima Schoolyard, presented by the Saint Paul–Nagasaki Sister City Committee. This is more than a story of children's artwork. If you have not seen it or the corresponding exhibit, you have two more Saturdays. Landmark Center is at 75 West Fifth Street in Downtown, across from Rice Park. The film starts at 2 p.m.
If you think this is a busy week, just look at what else is on tap in the Almanac arts and culture calendar. Take a look. Share this with friends. Enjoy another lovely autumn week in Saint Paul.