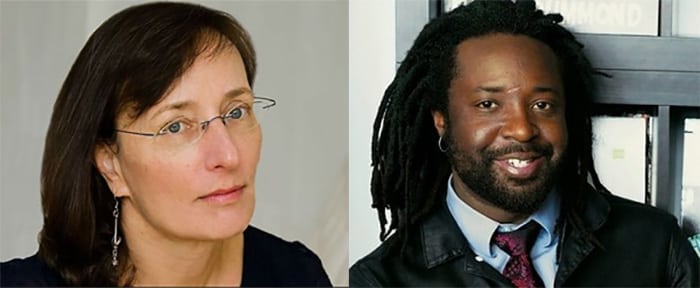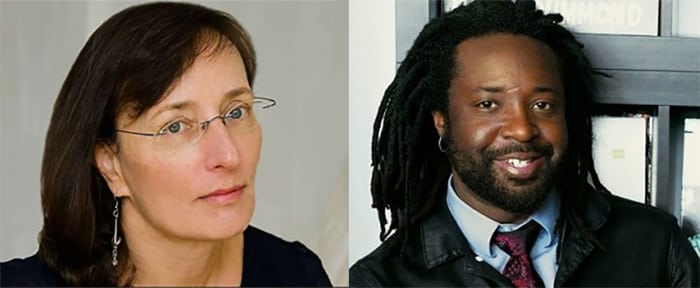 How many more Saint Paul authors will win literary prizes this year? Two weeks ago, we were talking about Julie Schumacher winning the Thurber Prize for American humor. Last week, Macalester College professor Marlon James won the Man Booker Prize. It's time for all of us to get reading and writing. We have something else to read, if we haven't already. This town is full of stories. Time to get out and find some of them.
Use Your Words

Carol Connolly is doing her thing again at the University Club. On Tuesday, October 20, it is another installment of Readings by Writers. This month, Carol showcases Stillwater Gazette publisher Mark Berriman, whose collections of poetry include Kink in the Chain and That Turned Ugly Fast; Saint Paul writer, poet, videomaker, and performance artist Mike Finley, who claims over 100 titles to his name; Sheyna Galyan, a suspense novelist who writes "books to answer Big Questions;" Star Tribune books editor, Almanac contributor, and winner of the Reader's Choice Award at the 2011 Minnesota Book Awards for her book News to Me: Adventures of an Accidental Journalist Laurie Hertzel; award-winning novelist Rebecca Kanner, who is the author of Sinners and the Sea and whose newest book is Esther; poet Ted King, whose verse is often matched with great jazz rifts that make for electric performances; Minnesota Poet Laureate Joyce Sutphen, whose first collection of poems, Straight Out of View, won the Barnard Women's Poets Prize; and poet and attorney Warren Woessner, who was a Loft-McKnight Fellow and has received fellowships from the National Endowment for the Arts and the Wisconsin Arts Board. As always, flute and violin music begins the evening at 7 p.m. The reading starts at 7:30 p.m. The bar is open. Bring cash or checks to buy books. Carol says books make lovely gifts. The University Club is at 420 Summit Avenue. Carol and company say, "Maybe they'll read about the thin veil between the worlds at this time of year. You'll have to show up to find out. . . ."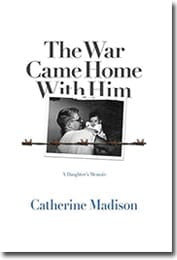 Veterans of the Korean War came home living with an emotional code of silence about their experiences, much like their World War predecessors. Our culture has gone from hiding "shell shock" to starting to talk, like when Minnesotan Tim O'Brien gave us The Things We Carried, to fuller discussions of post-traumatic stress and the emotional legacies of war and a world where we embark on healing and marking war as something we actually talk about. On Thursday, October 22, Catherine Madison presents The War Came Home With Him: A Daughter's Memoir at SubText Books. Madison brings us a story of two survivors of war: her POW father who withstood a prison camp's unspeakable inhumanity and her, the daughter who lived the legacy of cruelty that followed him home. Author Hugh Delehanty calls the work "a beautifully crafted tale of the horrors her father endured as a prisoner of war and her lifelong quest to unravel the mystery of his tortured soul." Join the discussion at 7 p.m. SubText is at 6 West Fifth Street in Downtown.
What if you could pay off your debts in words? Through the Minnesota Prison Writing Workshop, there are scores of women and men paying off their debt to society with remarkable literature. On Saturday, October 24, MPWW instructors will read work on behalf of writers incarcerated in Minnesota's state correctional facilities. MPWW offers writing courses inside the state's prisons, extending Minnesota's vibrant literary community behind bars. If you have any question as to whether such a program should exist, you need to come to this event. The literary craft and powerful stories not only evoke a strong artistic aesthetic but demand a social and emotional accountability that puts the lives of these prisoners–their lives on the inside and their identities on the outside–into a perspective that shocks us into our real world. The words need not be graphic; you will be moved simply by the profundity of the art. The writers themselves cannot be there, but their disembodied work will. The stories will be read on the campus of Hamline University, in the Kay Fredericks Room of Klas Center, 1537 Taylor Avenue. The reading Beyond Bars: Voices of Incarceration starts at 7 p.m.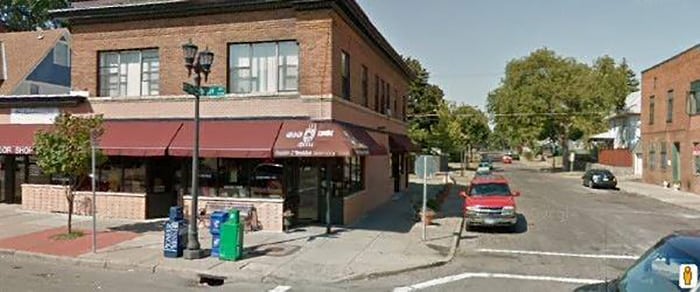 Finally, we don't want anyone to forget the Saint Paul Almanac Literary Festival is still making its way around town. Next week, Monday, October 26, the fest makes its way to Golden Thyme Coffee & Café. Readers for this event include Beverly Schultz Goldberg, a lifelong Saint Paul resident who gives regular readings at the Wild Yam Cabaret; Deep Roots Gourmet Desserts owner Rose McGee, whose award-winning sweet potato pie was a guest in Washington, D.C., during President Obama's inauguration; Beth L. Voight, whose essays have appeared in local and national publications, including Midwest Home & Garden, Minnesota Moments, and Parenting, as well as in National Public Radio's This I Believe series; Norita Dittberner-Jax, author of the poetry collections What They Always Were, Longing for Home, and The Watch; and Carolyn Holbrook, who founded SASE: The Write Place, won the Kay Sexton Award for community stewardship at the 2010 Minnesota Book Awards, and is the author of the book Ordinary People, Extraordinary Journeys. Golden Thyme is at 921 Selby Avenue. The reading starts at 7 p.m.
Stages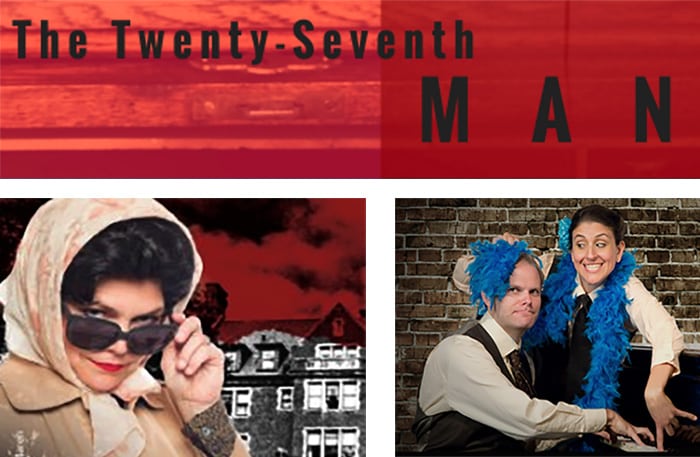 Productions of The Twenty-Seventh Man at Minnesota Jewish Theatre Company, Glensheen at History Theatre, and Murder for Two at Park Square Theatre continue this week.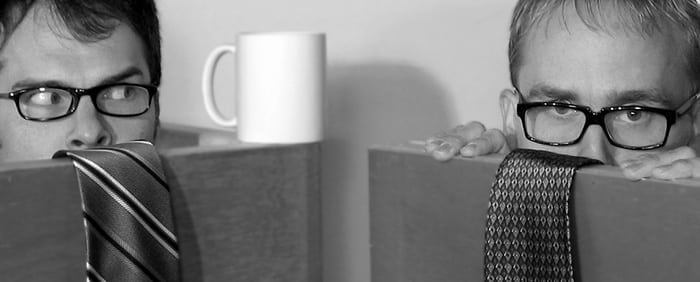 Also running is The Cubicle at Art House North. This tragi-comedy got noticed at its Minnesota Fringe stagings. Premiering there in 2005, the play was described as "a little bit Beckett, a little bit Seinfeld and a whole lot of cunning, well observed originality" by Dominic Papatola, then writing for the Pioneer Press. It was a pre–The Office office comedy that has not grown stale with the passage of time. Remaining shows run from Thursday, October 22, through Saturday, October 24. Art House North is at 793 Armstrong Avenue in the West Seventh neighborhood. Shows start at 7:30 p.m. Check here for tickets.

There is more fun on the stages this week. SteppingStone Theatre's One Grain of Rice is billed as a "wonderful Bollywood style musical tale of greed, ingenuity and MATH!" "One Grain" is a moral tale weaving together the heroism of a girl who takes on the wits of a greedy prince, one of the fun mathematical oddities we learn in school, and action and energy that pops off the stage. The production runs from October 23 through November 8. Dates and showtimes can be found here. SteppingStone is at 55 North Victoria Street, just up the block from William Mitchell College of Law.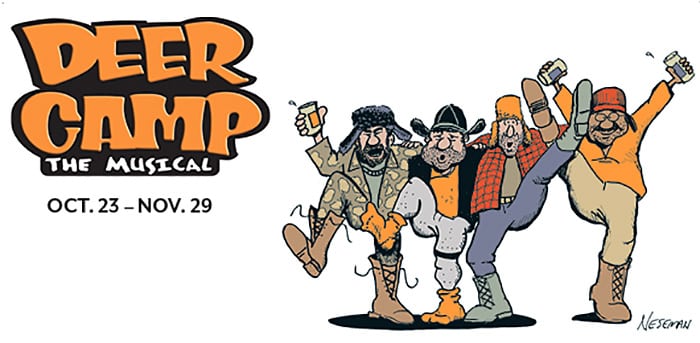 Also starting its run this week at the Camp Bar Cabaret is Deer Camp: The Musical. What happens on a camping trip? So far, for this group of men, it does not include bagging a deer. Their wives are not happy. This trip, it's a deer or no more trips. How will these guys come home with a prize? Do they have the chops to accomplish the feat? Check the Camp calendar for show dates and times. Camp Bar is at 490 North Robert Street in Downtown. The show runs from October 23 through November 29.
For The Young Set
Of course, there is One Grain of Rice at SteppingStone. What else can we do with the kids?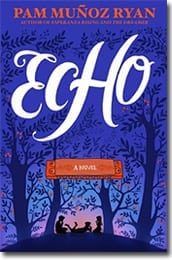 Red Balloon Bookshop will be as busy this week with kids' events as it was last week with literary events for grown-ups (and some kids who had the patience to deal with their old people). On Wednesday, October 21, the bookstore will host award-winning author Pam Muñoz Ryan with her book Echo. This new book for older kids is a genre-jumping, exciting tale with a prophecy, a promise, and a harmonica, plus a little intrigue and puzzle. This special event of music and literature will be huge. The event is free. If you want a book signed, check the details here. The event starts at 6:30 p.m. Red Balloon is at 891 Grand Avenue.
On Friday, October 23, Red Balloon brings us a bit of social and sports history. In the 1944 South, it was illegal for black players to be on the same basketball court as white players. Kids' book author John Coy brings us the story of two teams that defied the law when he comes to Red Balloon for the launch party for Game Changer: John McLendon and the Secret Game. See what happened when one of the best white college teams met up with a North Carolina team of black players. The event starts at 6:30 p.m. at Red Balloon.
There is a lot more happening at "The Balloon." Check out the store's event calendar for more.
On Saturday, October 24, the Saint Paul Chamber Orchestra invites families to Ordway Concert Hall for its Free Family Concert: Music and Dance, Hand in Hand. Get up close and personal with the full chamber orchestra. The concerts are 50 minutes long and geared toward children ages 6 to 12 and their families. It is fun and learning with music and dance. This Saturday, the orchestra will perform Tchaikovsky's Serenade for Strings. There are two performances on Saturday, at 9:30 and 11 a.m. The Ordway is at 345 Washington Street in Downtown.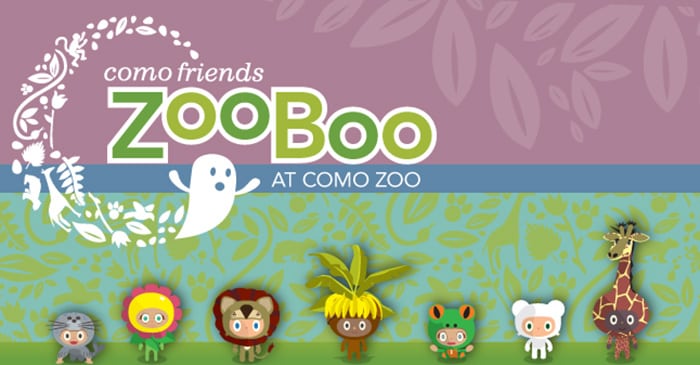 This weekend offers a not-so-scary, fun holiday event at Como Park Zoo and Conservatory. On Saturday, October 24, and Sunday, October 25, Como Zoo will stage ZooBoo. The Zoo calls this accessible fundraiser a "furry fairy-tailed wonderland where little kids can experience the fun of their first night of trick or treating." This event is so friendly that flowers talk, pirates hug, and tigers dance. It will be hard for Halloween to measure up after this storybook paradise. Come to Como from 4:30 to 7:30 p.m. for the fun. The zoo is at 1225 Estabrook Drive.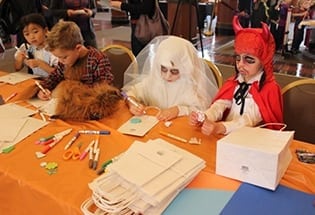 End the week with Landmark Center's Great Pumpkin Festival. This Sunday, October 25, event is "perfect for princesses, superheroes, and creatures of all ages." The free event features storytelling, music, crafts, treats, and a costume parade. The festival runs from 1 to 3 p.m. Landmark Center is at 75 West Fifth Street in Downtown.
Music
What in the heck is a cleophone? Artist and musician David Krejci created this musical instrument in 2005 out of piano pieces. It will be on display, in sight and sound, at Khyber Pass Thursday With his musical concoctions, Krejci creates sounds and tunes that are both curious and familiar, at once comically scary and comforting. I don't know that the cleophone will become a staple of modern music, but it will fill one of those unsated musical spaces that Khyber Pass Thursdays is known for filling. The instrument creates what Krejci calls a hypnotic, unpredictable sound. This will be a treat. Be at the Khyber Pass at 1571 Grand Avenue at 9 p.m. Small plates and drinks will be for sale as well.
This month's Red House Live from Landmark Center features songwriter/folk singer Charlie Parr. His most recent album is titled Stumpjumper, which No Depression magazine says takes "acoustic blues and folk to the darkest edges of town." Parr's songs are stories inspired by family members, the Bible, overheard conversations, and places in his life. He performs with a sound at once traditional, old-timey, and contemporary. This music series is held in the F.K. Weyerhaeuser Auditorium at Landmark Center. The concert is on Friday, October 23, at 8 p.m. with a cocktail hour at 7 p.m. Landmark Center is at 75 West Fifth Street in Downtown across from Rice Park.
On Saturday, October 24, the Minnesota Guitar Society presents Martha Masters at Sundin Music Hall on the Hamline University campus. Masters plays with passion and brilliant technique. Her work has been described as "seductive" by the Fort Worth Star-Telegram and "intelligent and natural" by Guitar Review. The program from this award-winning musician begins at 8 p.m. Hamline's Sundin Hall is at 1531 Hewitt Avenue.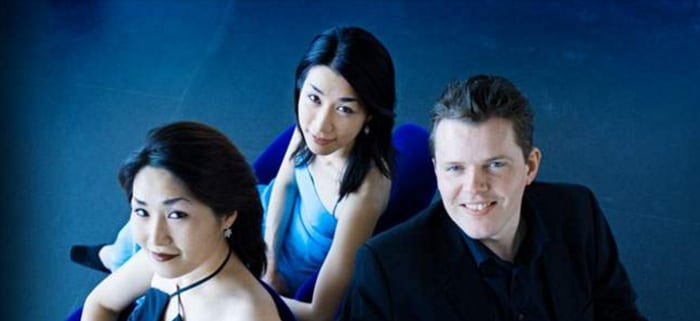 The magnificent classical music offerings continue as the Schubert Club graces the Music in the Park Series with Trio con Brio Copenhagen. The trio is composed of violinist Soo-Jin Hong; her sister, cellist Soo-Kyung Hong; and pianist Jens Elvekjaer. They have a worldwide reputation for execution of the core classical repertoire, but they also play a central role in Scandinavia's vibrant contemporary music scene with many of Denmark's most prominent composers asking them to apply their craft to new compositions. On Sunday, October 25, the trio will be at Saint Anthony Park United Church of Christ. The program includes works from contemporary composer Per Nørgård as well as pieces from Maurice Ravel and Tchaikovsky. Saint Anthony Park United Church of Christ is at 2129 Commonwealth Avenue. The concert begins at 4 p.m.
Out And About

Make your Saturday, October 24, a busy one. You can start off with Victoria Theater Design Reveal Party. This community initiative to keep art alive in Frogtown and along the Green line is ready to show you some ideas about what this new, exciting place will look like. This summer, we brought Frogtown and Summit-University community members, stakeholders, and supporters together to create a community vision for the Victoria Theater. They are celebrating the 100th year anniversary of the Victoria Theater through performances by many beloved local artists at Arnellia's Bar & Restaurant, 1183 University Avenue, from 4 to 8 p.m.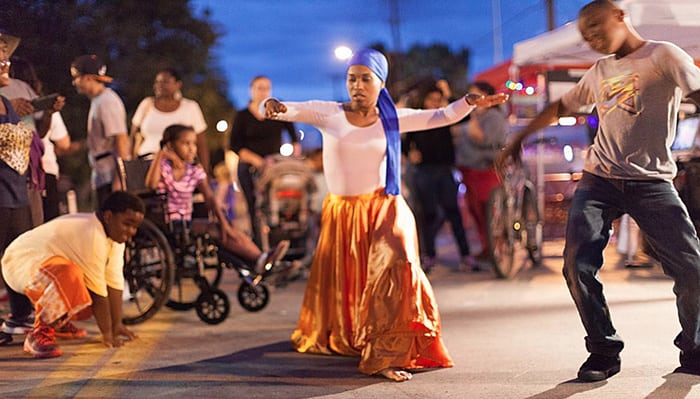 Also on Saturday, October 24, check out the Friendly Streets Initiative's 2nd Annual Fairview Underpass Party at the Fairview Avenue Underpass beneath Interstate 94. The party offers: "Lights! Music! Dancing! Mask making, free food, cocoa and hot cider, s'mores, Chicks on Sticks, SPARKit, hula hoops, 'Constellation Revelation' by DesignHMC, bikes, campfires, games, & more!" This nighttime event promises to be a wonderful spectacle of fun and information. You'll have the opportunity to view and respond to underpass design ideas and enjoy the unveiling of a 2–3 month creative lighting pilot project by Kyle Waites. This party is from 6 to 10 p.m.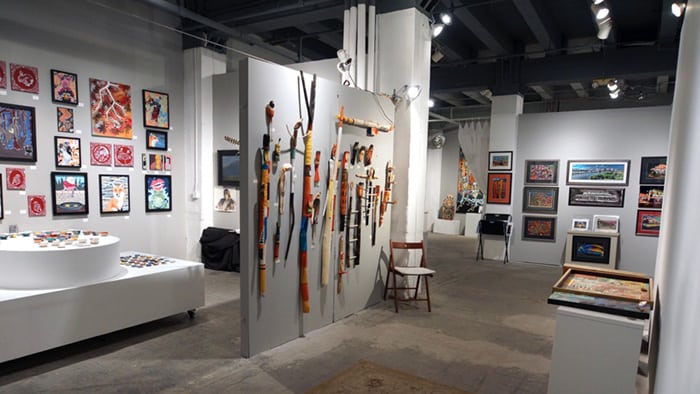 Also check out the AZ Gallery's 5th Annual Lowertown Art Show, featuring over 60 of the artists that make a great Saint Paul art community. Featured artists include Marla Gamble, D.C. Ice, Larry LaBonte, and Cecilia Schiller. The awards reception is at 6 p.m. on Saturday, October 24 with live music by members of the Pocket of Resistance ensemble and some Friends. AZ Gallery is in the Northern Warehouse, 308 East Prince Street, in Lowertown.
Am I done? Of course not. Find out more in the Almanac arts and culture calendar. I will see you on the town. Have a great week!