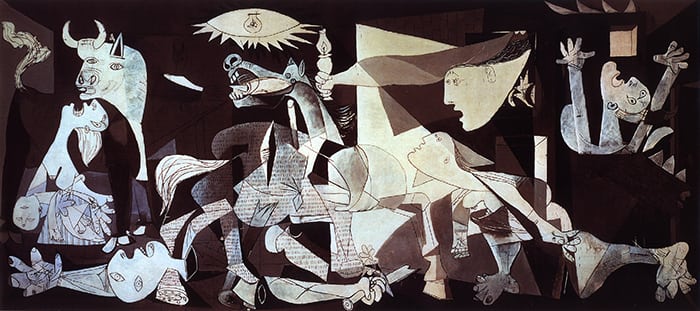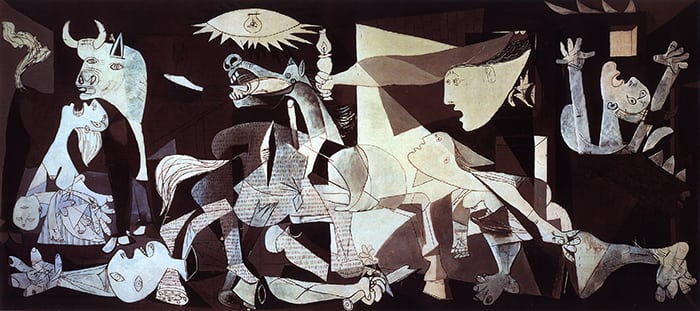 Counting the brave faces walking the globe this week makes both the season and the daily walk seem pale. While the wanna-be rulers ask us to peer into their kaleidoscope of logic, the most important things we see and hear are coming from the crystal clear honesty of artists confronting the issues of the day head-on. What we are saying about ourselves and about our world is important. There is a lot of artistic honesty in the coming weeks. The week is full of books, bargains, and bands. The stages are pretty busy as well. Take a look.
Use Your Words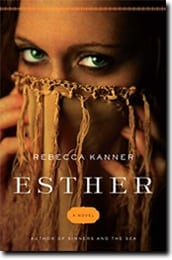 We love talking about our own history but, believe it or not, history started before Saint Paul. Jump from the American Century to something before the common era with a piece of historical fiction titled Esther by Rebecca Kanner. Kanner makes this biblical character come to life. The Jewish girl was torn from her family to wind up as the bride of the king of Persia and, from that position, save the Jewish people from genocide. Vivid prose, drama, striking romance, and superb dialogue bring new life to the Book of Esther. On Tuesday, December 1, Kanner will be at SubText Books at 7 p.m. SubText is at 6 West Fifth Street in Downtown.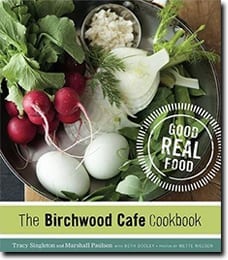 The Birchwood Cafe is a little outside the city limits, but Tracy Singleton is spreading more than amazingly intentional food across the Twin Cities and beyond. Her new book, The Birchwood Cafe Cookbook, is more than a vehicle to nice things coming out of your kitchen. Singleton is adding the gravitas of momentum from her landmark eatery to many cool projects that expand how we think about and interact with food and place, as well as projects that change how we think about each other. On Thursday, December 3, Singleton will be at Bibelot with her cookbook covering eight seasons of recipes determined by what comes from our land here in the Blue Zone of Minnesota. Join the conversation and book signing at 7 p.m. Bibelot is at 1082 Grand Avenue, just east of Lexington Parkway.

Need a good mystery? Flow Art Space is hosting Mystery Writers Speakers Bureau: Murder, Mayhem, and Mystery and Why Crime Writers Sleep So Well at Night. Meet writers Mickie Turk, Monica Ferris, John Sandfraud, Carl Brookins, and Susan Runholt as they discuss writing, publishing, promotion, and other aspects of authors' careers. The Saturday, December 5, event starts at 11 a.m., maybe before the shopping starts. Flow Art Space is on the second floor of the Northern Building, 308 East Prince Street.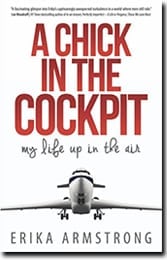 If you are not cast in the dominant caste of society, one of the devices used against you is fear. Fear of living fully, fear of being discovered as human mortal, and fear of making a mistake. Such was the life of Erika Armstrong, who spent years as a commercial pilot. She writes about her experience in her new book, A Chick in the Cockpit. Armstrong's accidental entry into the world of aviation, told with humor and refreshing honesty, turns a powerful lens onto a still evolving gender order. The ups-and-downs metaphor is a mild way to describe the personal, familial, social, and professional challenges that faced Armstrong. On Saturday, December 5, Armstrong will be at SubText Books to share her story. The reading starts at 5 p.m. SubText is at 6 West Fifth Street in Downtown.
Bargain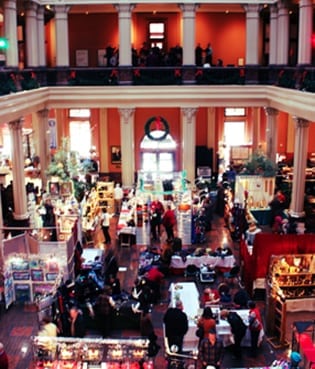 The season confronts us with duties to participate in commerce for reasons of obligation. For some people, it is a pleasure. For others, it is just end-of-year stress. I am not sure we can fix that, but in this week after Shop Small, we can't help but point you to some of the bazaars this week. Here is a list:
37th Annual Old Fashioned Holiday Bazaar (Landmark Center, 75 West Fifth Street in Downtown, Thursday-Saturday, December 3-5). Landmark Center hosts 75 artisans offering beautiful handmade items that make perfect gifts.
European Christmas Market (Union Depot, 214 East Fourth Street in Lowertown, Friday-Sunday, December 4-6 and December 11-13). Union Depot's market is based on the traditional Christkindlmarkt, a festive open-air market that springs up in Germany, Austria, and other countries during the Advent season.
The Big Bazaar (Northern Warehouse, 308 East Prince Street, Friday-Saturday, December 4-5). Lowertown First Fridays Holiday Bazaar presents a chance to pick up what you missed during Art Crawl.
Grand Meander (Grand Avenue, Saturday, December 5). This Saint Paul tradition captures the charm of the avenue with a classic street trolley and ride the 20-block length of Grand Avenue, along with caroling, reindeer, and Santa sightings.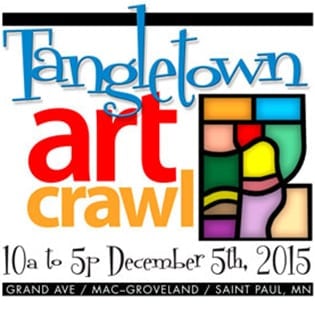 Tangletown Art Crawl (Mac-Groveland's Tangletown, Saturday, December 5). Thirty artists show their work at seven locations: 1) Dog Days, 1752 Grand Avenue; 2) Mims Photography, 1746 Grand Avenue; 3) Craig residence, 1699 Lincoln Avenue; 4) Simon residence, 1730 Lincoln Avenue; 5) Johnson residence, 110 Amherst Street; 6) Snouffer residence, 127 Amherst Street; and 7) Edwards residence, 131 Amherst Street.
Holiday Art & Craft Fair (Ginkgo Coffeehouse, 721 North Snelling Avenue, Saturday, December 5). Meet the artists and browse affordable, unique gifts at Ginkgo's annual fair.
Summit Avenue Artisan Festival (St. Paul's United Church of Christ, 900 Summit Avenue, Saturday, December 5). Dozens of artists and artisans offer items that make great, unique holiday gifts.
Art at Ramsey (Ramsey Junior High, 1700 Summit Avenue Saturday, December 5). Artists' Circle art fair, locally organized and run by artists for artists.
Great Big Holiday Sale (Interact Center for Visual and Performing Arts, 1860 Minnehaha Avenue, Saturday-Sunday, December 5-6, 10 a.m. to 2 p.m.). Check out this gallery full of art and gifts with 50 percent of proceeds going to artists and the rest to theater and gallery supplies.
Whether you are a holiday person or not, this is a good time to just be out and see something that does not look like a Black Friday scrum. There will be more than a cup of cider waiting for you.
Stages
After a week of relatively quiet stages, things are quite busy this week. Yes, the holidays are the reason and this is a good time of year to find a warm seat and take in a show.

Sample Night Live is back! On Wednesday, December 2, see an array of Twin Cities performers offering a preview of their work in one show. Come see shows that give us a taste of theater, classical music, dance, novelty performers (escape artists, magicians, light bulb eaters, etc.), vocalists, puppetry, wonder kids, stand-up, improv, jazz, independent film, poetry slammers, performance artists, bands, and more.
This month features comedic lounge duo Martini & Olive, comedy folk band The Dregs, acoustic singer/songwriter Sarah Morris, neo-soul singer PaviElle French, jazz vocalist Lee Engele, musician John Kerns, stand-up comedian Linda Aarons, musical theater performer Thomasina Petrus, burlesque performer Sweetpea, and dancer Sendero Flamenco. The shows are in two halves, the first "G" rated starting at 7 p.m. and an unrated act starting at 8:15 p.m. SNL is now at the Weyerhaeuser Auditorium in the basement of Landmark Center, 75 West Fifth Street in Downtown.

Time for a holiday folk opera. Park Square Theatre's Proscenium Stage hosts Hans Christian Andersen's fairy tale The Snow Queen. Can Gerda save Kai whose eyes and heart have been pierced by the queen's icicles? You have until December 27 to find out. Check for tickets and showtimes here. Park Square is at 20 West Seventh Place in Downtown.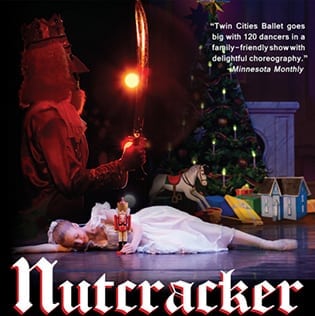 We have already seen one Nutcracker this holiday season and there are more to come. It might do us and our younger patrons well to brush up on some of the finer points of dance in order to better appreciate the art, by attending Ballet on the Hill. We can watch a dance, ask questions, listen to the experts, and bone up on our own technique in the Summit Room at the University Club. Enjoy performance excerpts, in full costume, from Twin Cities Ballet of Minnesota. This month's recurring program will be Thursday, December 3, at 11 a.m. The University Club is at 420 Summit Avenue.

If you miss Ballet on the Hill, there is a way to appreciate the Nutcracker sans dancing. Check out Interact Performing Arts' Edgar Allan Poe's Nutcracker (the un-ballet). Tchaikovsky meets Poe in a mashup of eccentric characters in this "wonderfully twisted new holiday show" starring Trippetta and Hop-Frog, respectively "the loveliest dancer and … the liveliest prankster that any has ever seen." Music and action make this worth a sit-down. In collaboration with some of the most noted area performers and artists, Interact Theater has ensured a venue for artists with disabilities who have become an integral part of the regional arts community. Enjoy the talent and fun in a production that runs through December 19. Interact Theater is at 1860 West Minnehaha Avenue. Check here for show dates and times.
Back for another year is SteppingStone Theatre's The Best Christmas Pageant Ever! The folks at SteppingStone invite you to follow "the mischief and antics of the six Herdman children as they learn respect while the townsfolk learn to not judge a book by its cover." Everyone thinks the Herdmans are the worst kids in the history of the world, including church ladies, firefighters, the Bradleys, and even Reverend Hopkins. Are they right? Find out for yourself. This production runs from Friday, December 4, through December 23. Check here for dates and showtimes. SteppingStone is at 55 North Victoria Street.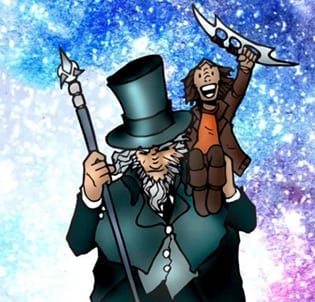 Maybe you are a Star Trek fan and maybe you are not. Maybe you just need something completely different for the holidays. Here's the perfect opportunity: See A Klingon Christmas Carol at the Historic Mounds Theatre. Don't speak Klingon? No worries. The show is presented in the original Klingon with English supertitles. This is a definite twist on a classic. Shows begin on Thursday, December 3, and run through December 20. Check here for dates and showtimes. The Historic Mounds Theatre is at 1029 Hudson Road on the East Side. You might not walk out having achieved fluency in Klingon, but you will be on your way.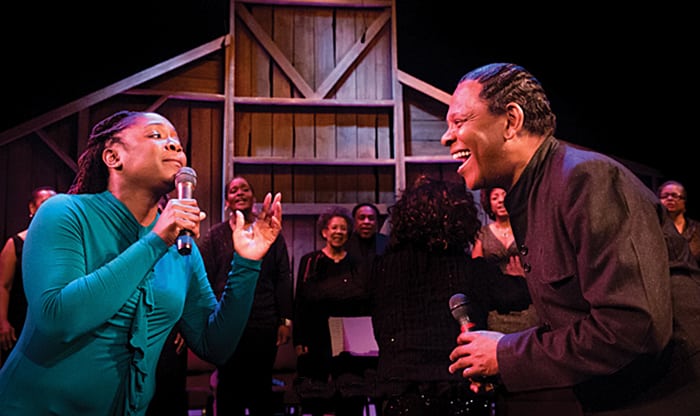 Maybe the most powerful Twin Cities holiday tradition is Penumbra Theatre's Black Nativity. Year after year, this musical production resonates with a strong theme of a very basic Christmas message: that our work is "to find the lost, to heal the broken, to feed the hungry, to release the prisoner, to rebuild the nations, to bring peace among brothers, to make music in the heart." This Langston Hughes classic is directed by Lou Bellamy with musical direction by Sanford Moore. The production runs from Thursday, December 3, through Sunday, December 20. Penumbra is at 290 North Kent Street. Check here for dates and tickets.
Music

The sound of Black Nativity might be as much music as you will ever need, but there is a lot more happening this week. We have a few suggestions. It will be an especially busy week for Davu Seru and Eva Beneke. They are joined by musicians who match their special touch on their respective instruments.
This week, you might start at First Tuesdays with Dean Magraw and Davu Seru at the Black Dog Coffee and Wine Bar. Guitar maestro Dean Magraw plays everything with everyone in a way that meets the standard of exquisite, and Davu's legendary percussion improvisations create the savor of flavor. The perform on Tuesday, December 1, at the Black Dog, starting at 7 p.m. The Black Dog is at 308 East Prince Street in Lowertown.
Also on Tuesday, virtuoso classical guitarist Eva Beneke will lead a classical guitar ensemble in the first installment of McNally Smith's Emerging Artists Series. This series showcases McNally Smith's diversity and musicianship, with over 30 student ensembles performing in venues across Saint Paul this month. This will be a dynamic show held at Nautilus Music Theater, also in the Northern Warehouse in Lowertown, 308 East Prince Street, and also beginning at 7 p.m.
The next day, Wednesday, December 2, Beneke will preview a later Twin Cities concert as part of the Saint Paul Conservatory of Music's Coffee Concert series. At noon that day, she will appear with mezzo soprano Nerea Berraondo in a short program called Spanish Works for Voice and Guitar. This free program will be at the University Club, 420 Summit Avenue.
There is a lot happening Thursday, December 3, as well. Davu Seru is back, this time with phenomenal bassist Anthony Cox. Cox's reputation is built on his work with countless musicians around the Twin Cities and a trail of live and recorded tracks with professionals around the world. His styles resembles traditional jazz as well as "post-bop" and avant-garde improv, well suited to Seru's trademark innovations. Check out the pair at Khyber Pass Thursdays. They will go on some time after 9 p.m. Khyber Pass Cafe is at 1571 Grand Avenue, just east of Snelling.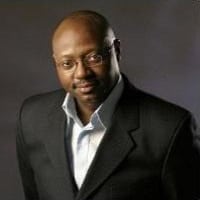 Walker West Music Academy picks up its 8 O'Clock Jump Jazz Series on Friday, December 4, with a performance from the Anthony Walker Group. Walker made his stage debut at age 10. His background in classical, gospel, ragtime, and rhythm 'n' blues infuses his smooth, sophisticated style. Walker has shared the stage with such greats as Stevie Wonder, Patti Austin, The Yellow Jackets, and jazz vocal group Take Six. The Smithsonian Institution also invited Anthony to be part of its 18-month-long exhibit of historic pianos. This concert starts at 8 p.m. with doors opening at 7:30. Walker West is at 760 Selby Avenue.
Also on Friday, Eva Beneke will be back with Nerea Berraondo along with flutist Catherine Ramirez and guitarists Maja Radovanlija and Alex Lubet for Lowertown Classics No. 15. If you have been to a Lowertown Classics event, you know that it is one of the best, most intimate, informal ways to connect with the best classical and new local and international musicians. The events are held at the third floor atrium of the Lowertown Lofts Artist Cooperative, 255 East Kellogg Boulevard. (Enter on the well-lit, safe alley off of Wall Street.) Music for this open-donation show begins at 8 p.m.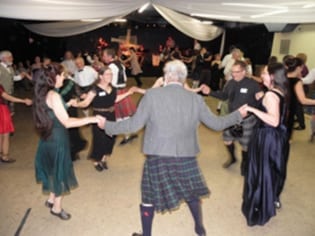 On Saturday, December 5, see Thistledown plays its three-decade tradition, "Royal Country Dance Society's Failte Ball." This welcome ball of simpler Scottish country dances features lively jigs and reels and graceful strathpeys. You can dance or just listen and nosh. Join the tunes at Triune Masonic Lodge, 1898 Iglehart Avenue, beginning at 6 p.m.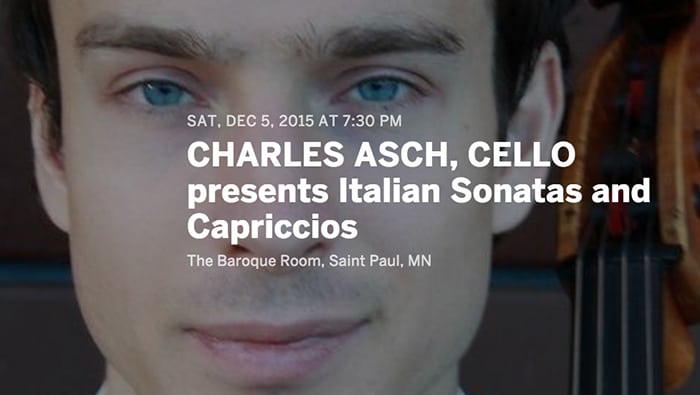 Moving from the Celtic isle to the Italian countryside, the Baroque Room is the venue for Italian Sonatas and Capriccios: The Virtuoso Violoncello Music of Eighteenth-Century Italy, presented by Charles Asch on cello. Asch will be joined by Franco Holder on piano for works including sonatas by Luigi Boccherni and Nicola Porpora and solo cello capriccios by Guiseppe Maria Dall'Abaco. The program will conclude with Suite No. 3 for Unaccompanied Violoncello in C major by J.S. Bach. This program begins at 7:30 p.m. The Baroque Room is at 275 East Fourth Street, Suite 280, in Lowertown.

The Minnesota Guitar Society presents the Jazz Guitarathon on Saturday, December 5. Get a look at the present and future of jazz guitar in Minnesota with local guitarists Robert Bell and Gary Schulte of the gypsy jazz quartet Twin Cities Hot Club; Dean Granros, a Minnesota pioneer of progressive jazz guitar; Joan Griffith, teacher, composer, and performer who has toured and recorded extensively as a classical and jazz guitarist, bassist, and mandolinist; and Christopher Olson, concert curator and active performer and teacher at McNally Smith College of Music. This event also includes student performances by Liz DeYoe, Tomas Simpson, and Soren Schendeman. Experience the strings at Hamline University's Sundin Music Hall, 1531 Hewitt Avenue, at 8 p.m.
This is a full week. As the season continues, so will the full calendar. There is always more. Look at the Almanac arts and culture calendar and share it with your friends. See everyone on the town. Have a great week and a right-sized dose of the holidays.