FINAL "CELEBRATION THROUGH STORIES" READING ON SAT DEC 4TH
That's right, it's the last one! This event series featured contributors to the Saint Paul Almanac reading their pieces from the 2011 edition, available in our online store for only $11.95 including shipping. Come, listen to the final reading in this year's series on Saturday! Writers who will read at the final event include Karen Karsten, Leslie Walters, Bob Deck, Alexander Theoharides, Virginia Dippel, Nieeta Presley, Steve Trimble, Jeanne Souldern Pinette, and Judith Niemi.
Saturday, December 4th, 2010, 1PM
Grumpy Steve's Coffee
215 Wabasha St. South
651.224.1191
www.wabashastreetcaves.com/grumpy.html
We've collected video from some of the Celebration through Stories readings, which will be coming soon!
EIGHT UPCOMING LOWERTOWN READING JAMS!
The entire 2010–2011 season will be presented at the Black Dog Café, a popular Saint Paul venue for spoken word artists, and a co-sponsor of the series. Matthew Rucker hosts the next jam on Monday, December 13th, 2010.
Dec. 13, 2010 – Matthew Rucker
Jan. 10, 2011 – May Lee-Yang
Feb. 14, 2011 – Tou SaiKo Lee
Mar. 14, 2011 – Carol Connolly
Apr. 11, 2011 – Marcie Rendon
May 9, 2011 – Desdamona
June 13, 2011 – Melvin Giles
July 11, 2011 – Diego Vázquez, Jr.
SAINT PAUL ALMANAC CITY GUIDE
Looking for something to do? Instead of browsing by date for a specific event, why not browse the type of date night or other outing you're looking for in our Saint Paul City Guide, found at https://saintpaulalmanac.org/saint-paul-city-guide/ or through the handy navigation tree accessible through the CITY GUIDE link on the top navigation bar on every page of this site.
The Bars & Restaurants section of the City Guide expands to get you to the nearest Tandoori restaurant, brunch place, or Sports Bar. Or select the Coffee Shops and Tea Shops link. Additions and contributions are always welcome, don'tcha know?
---
NEW WRITING FROM MOLLY CULLIGAN, ANGELA MACK, AND DIANE WILSON
By Molly Culligan
Funny how two people
can get the feel of each other in two bars
two bars of a tango
a woman from the top of the world
a man from the bottom of the world
in the middle of a circus
in the middle of an industrial zone en el Rio Plata
in the middle of Buenos Aires. Read more.
By Angela Mack
I am a mother of three who moved to Saint Paul about a year ago from one of the meanest cities in the world, I think: Chicago. When I arrived at Saint Paul's Greyhound bus station, I was terrified. I did not know a soul and had nowhere to go, but I was determined to start a new life for me and my children. I walked out of the station to flag down a cab, and this woman said hello. I looked at her like she was crazy. She didn't know me, and I kept moving. Read more.
By Diane Wilson
I raise my baton,
a rake, a half-chewed stick:
dry leaves crackle, snap
tympani for the horn toot
of geese flying south. Read more.
---
EVENTS TO CHECK OUT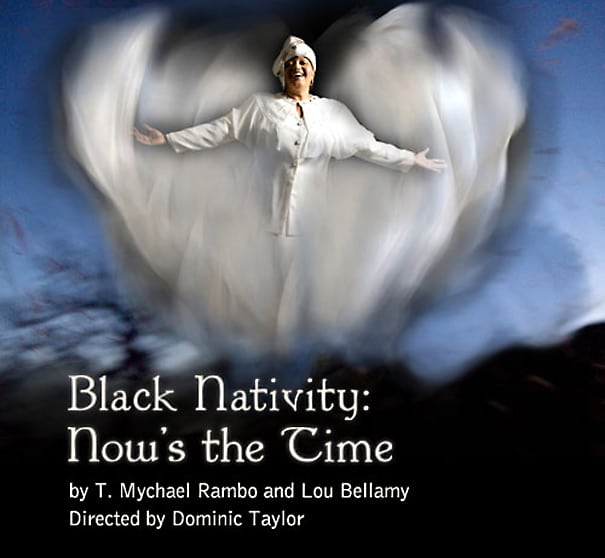 Black Nativity: Now's the Time
November 26 – December 26, 2010
Writers: T. Mychael Rambo & Lou Bellamy
Director: Dominic Taylor
Musical Director: Sanford Moore
This contemporary gospel musical celebrates the bonds of family, the power of faith and the appreciation of what money can't buy – the gift of love. Rejoice with the best jazz and gospel singers of the Twin Cities and members of TU Dance as they join Grandma Walker and her family to ring in the holiday season.
Penumbra Theatre
www.penumbratheatre.org
270 North Kent Street
Saint Paul MN 55102
651-224-3180
ORDER TICKETS ONLINE HERE
---
SAINT PAUL FACTS: WE GOT 'EM, NOW YOU KNOW 'EM
DID YOU KNOW? Saint Paul native and Cretin High School graduate Heidemarie Stefanyshyn-Piper, flew two space shuttle missions in 2006 and 2008 and made a total of 5 spacewalks.
On November 14, 2008, Stefanyshyn-Piper blasted off and became the first female lead spacewalker.
Four days later, on November 18, 2008, Stefanyshyn-Piper became the first Minnesotan to lose a bag in space.
SUPPORT YOUR HOMETOWN ALMANAC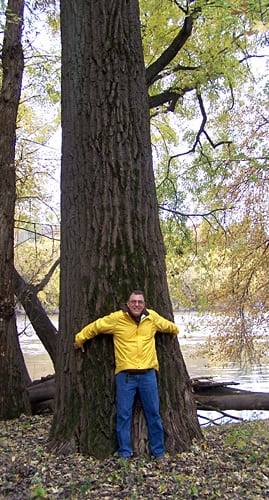 Stay in touch and tell your friends. Please join our email list. Sign up in the red box on the right column of every page on this site. We're also on Facebook and Twitter. Use the share links on this page to let your contacts know about material on our site.
Buy the Almanac. You may have a copy, but do all your friends? Or your enemies? Scientific studies have shown that prolonged reading of the Saint Paul Almanac increases both longevity and quality of life, and reduces general crabbiness! Visit our online store.
Donate to the Almanac. The Saint Paul Almanac builds community through providing forums—in print, online, and at events around the city throughout the year—to share our individual stories. Every year, 2000 students in St. Paul's public high schools receive a free copy of the Almanac. Your donation of $25 will help pay a poet, essayist, or short story writer, or make an almanac available to two Saint Paul Public School students. The Saint Paul Almanac is a 501(c)(3) nonprofit and donations to our mission are tax-deductible. If you love Saint Paul as much as we do, and recognize the value of the Almanac, help us get it out there with a generous donation. Donate online now at https://saintpaulalmanac.org/about/donate/
Photo of Harriet Island courtesy of Teresa Boardman. Visit Teresa's photostream on Flickr.